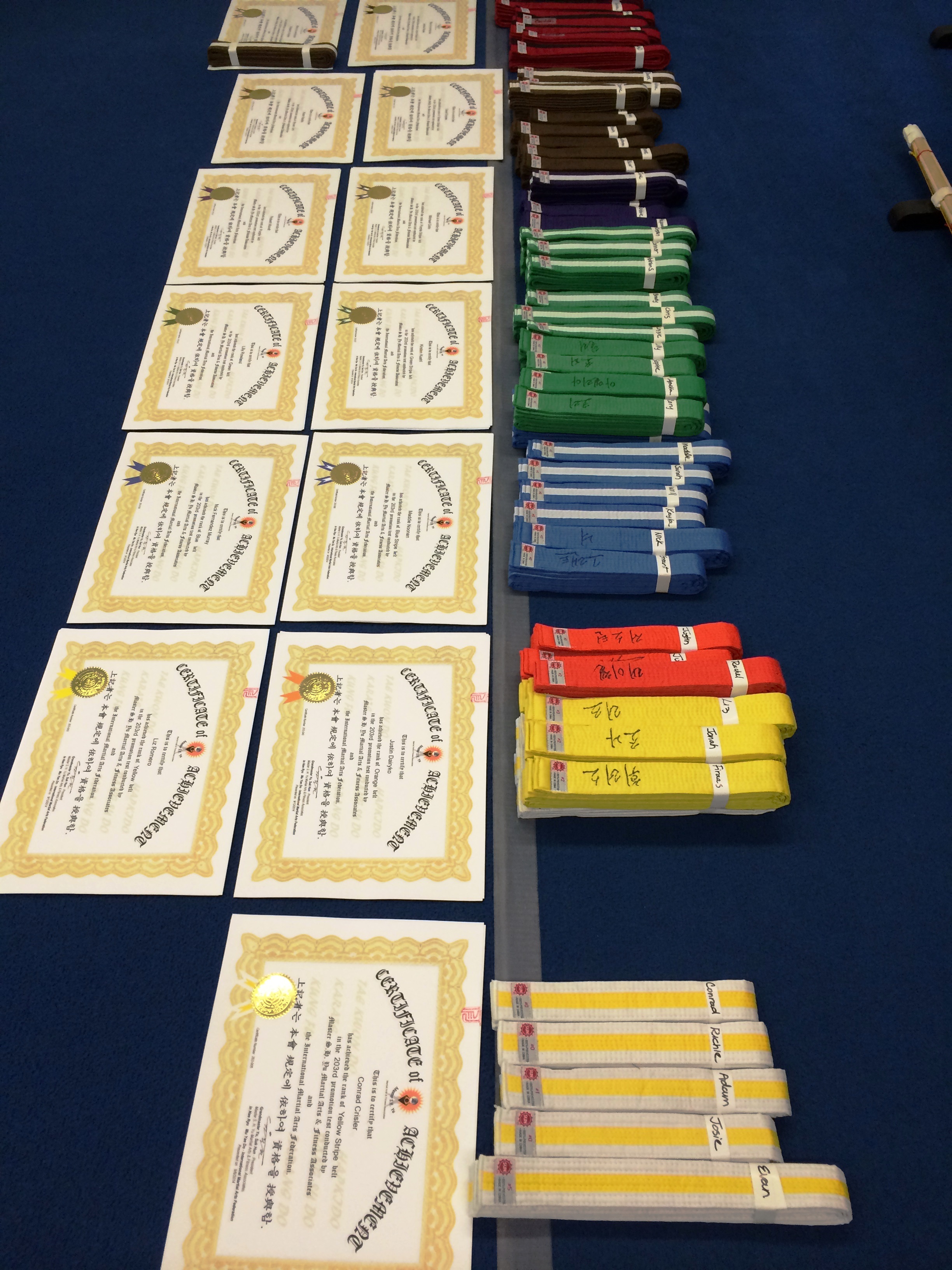 Martial Arts History teaches us that all practitioners have a creed, or code of conduct, a framework of thinking, being and doing that dictates our every thought, word, and action.  Our creed brings purpose, focus and clarity to our martial arts practice, without which it just becomes another kickboxing or exercise class. Creed builds community and inspires nobility of spirit.
Recently, we asked our students to reflect on their creed, and offer their thoughts on a specific tenet that calls out to them for attention.  We got some awesome responses, the first of which is from our own favorite blogger and confident NinjaGirl, Miss Jones.
Creed Reflection from Kimberly Jones
There isn't one person here who has accomplished anything alone.  Yes, you may have done the work or put in the effort, but someone had to help you along the way.  Someone who you don't even know may have even struggled to pave the way for you long before you were even a thought.  I wholeheartedly believe this to be true, and that is why Respect Elders and Teachers is the tenet that captures my attention.
Let's pretend you have a really good friend who has taken a long treacherous journey that you also intend to take.  Wouldn't you want to know all there is to know before you embark on your journey?  I would!  What are the conditions?  Is it safe? What should I avoid? Is there a shortcut?  To me, elders are like that good friend.  They have walked the path before and even though they may not have all the answers, they may have learned lessons on their journey that will help you with yours.  There is wisdom in every wrinkle on my grandmother's face, heroism in my grandfather's weary hands, and story behind GreatAunt's slow limp.  Our elders have loved and taken care of us:  showing them respect is not only an expression  of gratitude, it is deserved.
I am a teacher by profession, but that is not the reason I chose this tenet.  I believe we are all teachers and that's why Respect Elders and Teachers calls my attention.  Everyone is a teacher:  everyone has something to teach you.  Even in cases in which I am teaching, I am still learning.  I often tell my students that not only are they to learn from me, but I am also learning from them.  I may be teaching about important events in history, but I am learning patience, compassion, and understanding from them.  Not all of our teachers will appear to us in front of a class: some won't even tell you that they are there to teach you.  Sometime we learn by others examples of how to be or how not to be.  In all things good and bad, there is a lesson to learn, so respect your teacher in whatever form they appear to you.
Kimberly Jones,
Green Stripe Promotion, 09/26/14