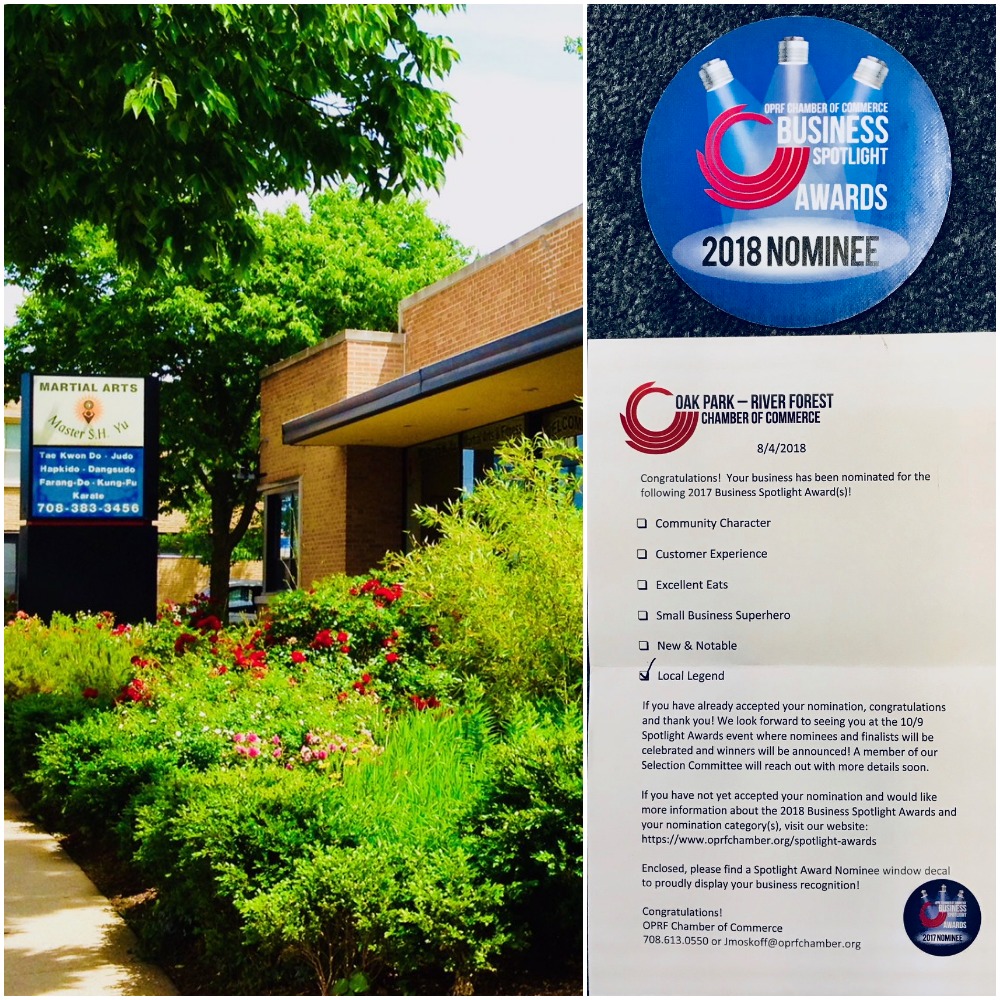 You're invited to visit our Martial Arts Classes in Oak Park Monday through Saturday!
Master S.H. Yu Martial Arts is conveniently located at 6701 W North Avenue, 2 blocks east of Oak Park Avenue in Oak Park, IL.
We are your destination for true Martial Arts in: Oak Park, River Forest, Forest Park, Elmwood Park, Franklin Park, Riverside, River Grove, Berwyn, Cicero and Chicago Galewood/Austin.
How do I register?
If you are motivated to register, here are your next steps:
Call (708) 383-3456 to make an appointment to come over to observe a class.  We look forward to welcoming visitors to our center and meeting our future students!
If it seems like a good fit for us both, we will invite you to register in person or fill out the online registration application form.  This process involves about 10 minutes to complete your enrollment documents and decide on a membership to meet your learning objectives. You can purchase your training uniform, and we will give you all the basic information you need for your martial arts journey, including the Sign-up Code for Signup Genius.
Program Registration Applications
Online Applications:
Adult Martial Arts Program Application
Children's Martial Arts Program Application
PDFs:
Children's Martial Arts Application
Adult Martial Arts Application
Contact
Please fill out the form below if you have any questions and we will get back to you very shortly.
Thank you for choosing Master S.H. Yu Martial Arts!!
---