Airborne Kicks with GrandMaster Yu
January 2, 2018 @ 12:30 pm

-

January 5, 2018 @ 2:30 pm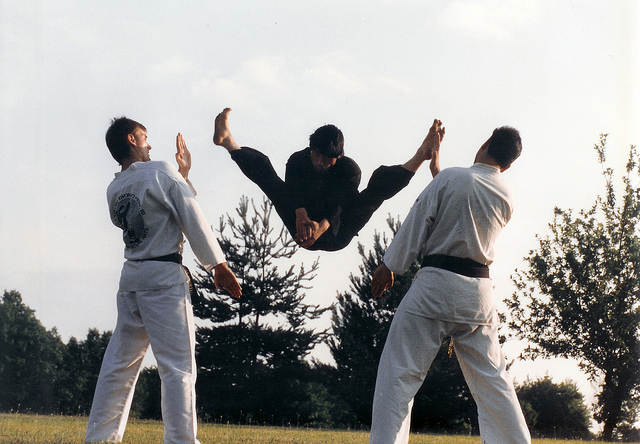 A Four-Day intensive training to launch your 2018 conditioning!  A popular training camp for intermediate to high-level students of all ages, blue belt & above.  As is his signature, GrandMaster Yu will meet you where you are and help you to create a higher level of skill and artistry in your kicks and in your practice. You will emerge stronger, more focused, a bit sore(!), and committed to your own excellence in 2018!
We love seeing your progress after putting in the work for this camp!
Click to download the register form.
Daily Schedule: 12:30-2:30pm, Tuesday through Friday