BlackBelt BootCamp
December 29, 2014 @ 2:15 pm

-

December 30, 2014 @ 4:30 pm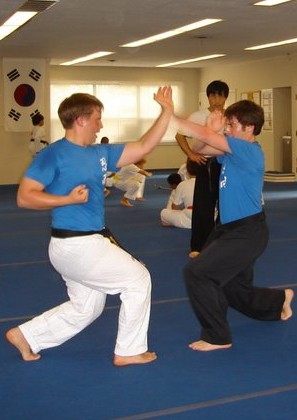 Holiday Greetings from the Dojhang to all of our Beloved BlackBelts!
Planning for your Winter Break enrichment, GrandMaster Yu will teach a BlackBelt Only Bootcamp.  The program  includes detailed instruction, adjustments, and enhancements of all Black Belt skills, and will offer hands on, workshop-style instruction in practical self-defense and black belt forms.
Utilizing partner and small-group practice, students will gain increased understanding and technique in skill execution, promoting confident use of skills; realistic role-play of defense situations will be presented.
Enrollment for one or two days – minimum 10 students. Monday & Tuesday, 12/29 & 30, 2:15-4:30pm both days.