Children's Promotion Test
December 7, 2019 @ 8:45 am

-

4:00 pm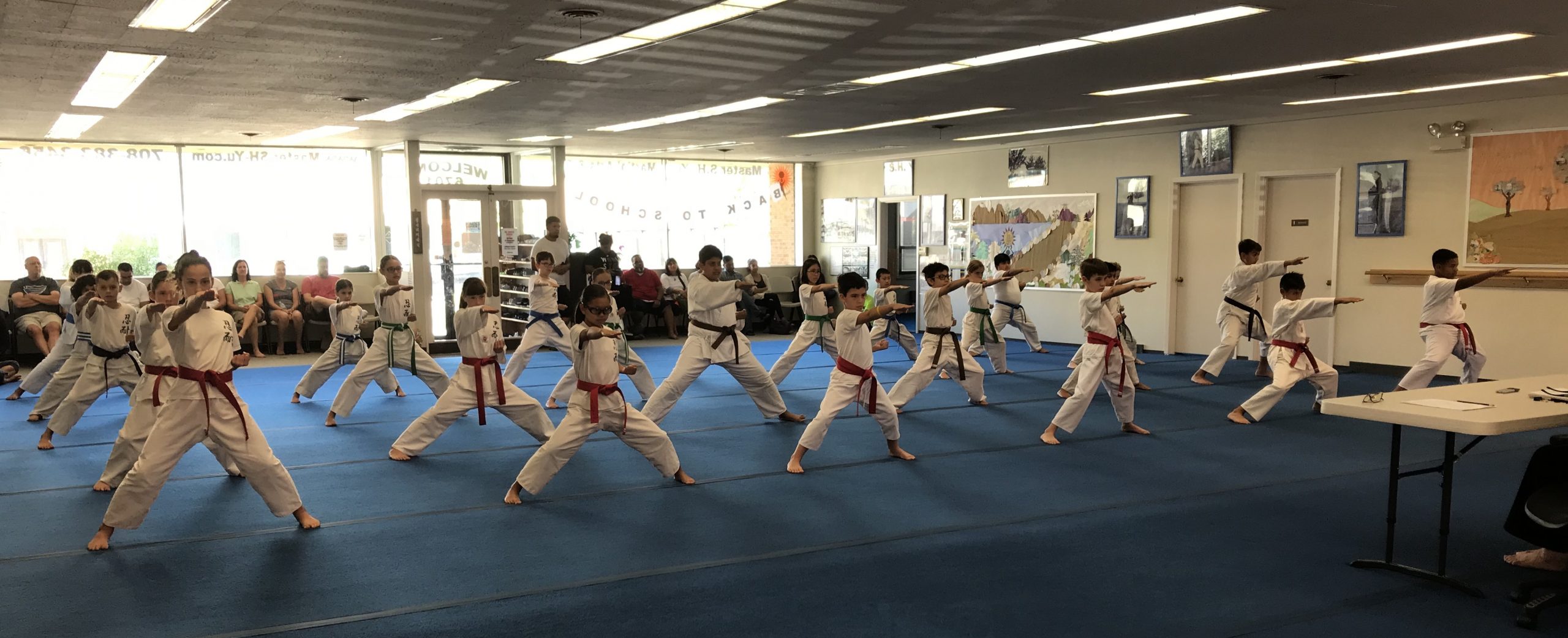 Back-to-School, Outstanding October, Caring for Community, and our November Challenge:  it's been an awesome Fall Season here at Sr. GrandMaster S.H. Yu Martial Arts!  We have been so impressed with the dedication of our families and children in committing to your martial arts practice.
It's time to step forward for your Promotion Test and advance your skills and rank.
Preparing for the Promotion Test
Please be sure to register for the promotion test at least 24 hours prior.  If you have been coming to class regularly, you are definitely ready to move forward! Here's the detailed testing schedule – remember, NO CLASSES on the Children's Test Day!
 Testing Schedule
Black Belts, including Red-Stripe Belts:   8:45 AM
Beginner Belts: White/Yellow-Stripe/Yellow/Orange:  11 AM
All other Color Belts:  1:30 PM
Contact Us
Questions?  Contact MasterWilson@Master-SH-Yu.com or (708) 383-3456. Please use this link to download the promotion test application.