Promotion Ceremony & Essay Presentation
March 20, 2015 @ 5:00 pm

-

7:30 pm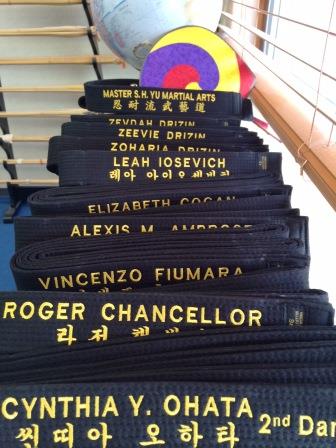 Happy Spring!!
Join us for this inspiring evening as we listen to students present their essays and congratulate them as they receive their promotion!  All are welcome!
This evening we will welcome 12 New 1stDan Black Belts, and 1 New 2ndDan Black Belt! Congratulations to ALL!!! We are incredibly proud of you all, and thankful to the parents and families who's support makes it all possible.
Chidren's Essay Question, ages 5-12, submitted by Sophie Ho, age 6:  "How does the Creed make you be a martial artist?"
Teen/Adult Essay Question, ages 13+: "Why do we keep etiquette (ie, a code of conduct) between teacher / student / rank, and in doing so, discipline our self?"
Children's Ceremony at 5pm; Adult/Teen Ceremony at 6:30 or immediately following the children.