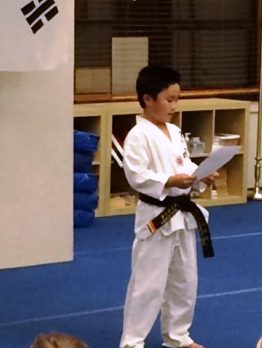 Essay Question: June 2016
Congratulations to all the children who came forward on June 4th for their promotion test!  We are so happy to see everyone's continuing progress and determination.  We are looking forward to seeing our teens and adults come forward next Saturday, June 11th, at 12noon.
Here is the Essay question for your reflection and response, ready to present at our Promotion Ceremony on Friday, June 17th.
"What is the Best Way to Make Progress?"  in other words, "If you want to make progress in your martial arts practice, what do you have to do in the class?"
Please see our Essay Preparation Guidelines on the right column of this page to guide your response.
See you in class this week!  Your New Martial Arts Adventure awaits you!
NinjaLove,
Sr. GrandMaster Yu and Master Wilson