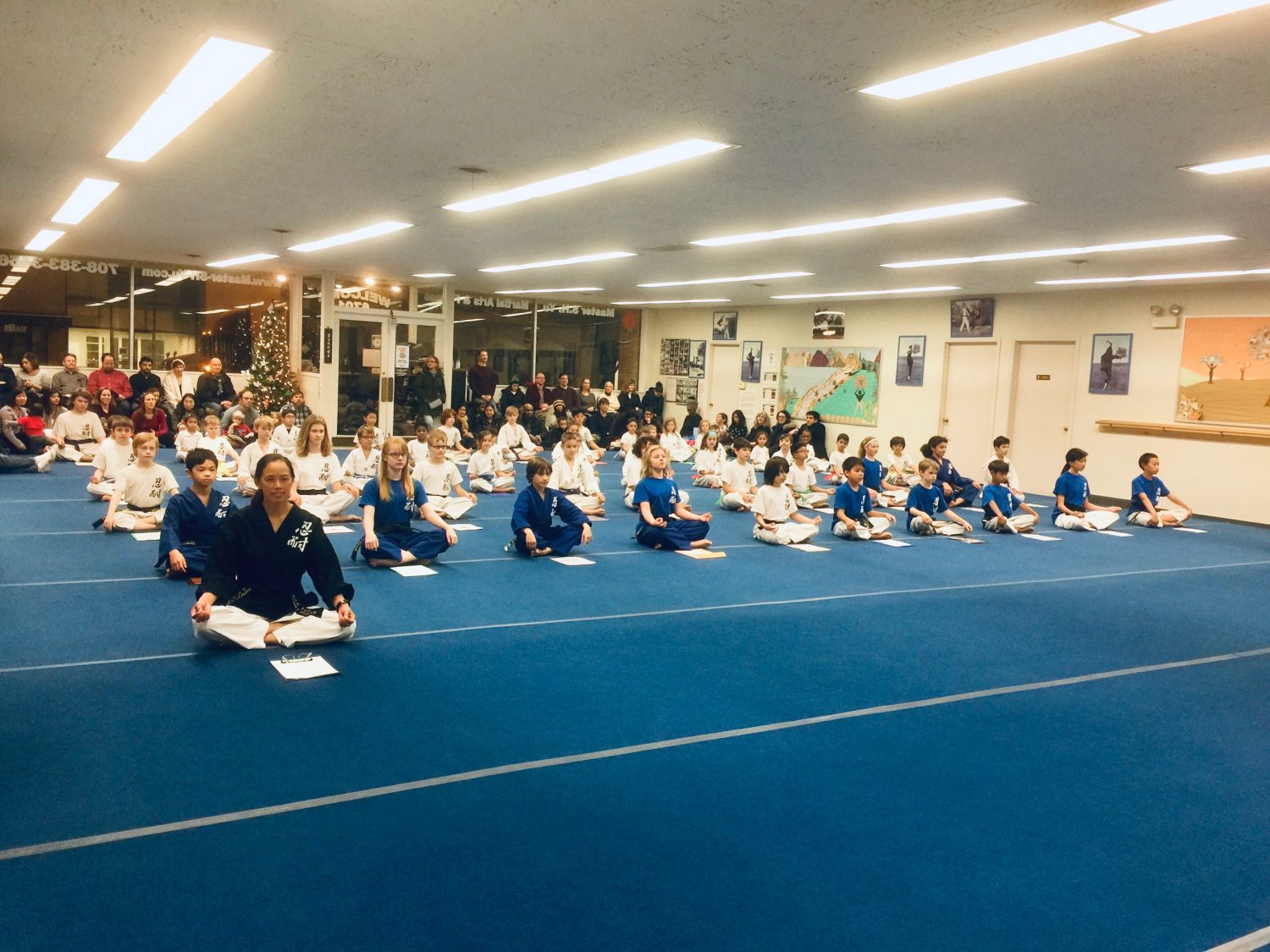 Why Write Essays? News from the Mat
Happy Spring Everyone! A reminder we are not in class this week during our Oak Park River Forest Spring Break.   Hope you are all enjoying a well-deserved rest.  Congratulations to all of our Martial Artists who came forward for promotion this quarter.  What a way to plant the seeds to grow and learn during this spring season!
"Why Write Essays" Responses
To say we were all inspired by your responses to our Essay Question of, "Why Write Essays", is an understatement.  During this break week, we thought it might be fun to share some highlights. A dynamic senior student, Ms. Helena, who promoted to Purple Belt, thoughtfully responded:
Ms. Helena Response
"Our essay writing is important because it prompts us to take pause and self-reflect.  It is so easy in our daily lives to go through our routines each day and never take time to think about why we feel a certain way about things.  It is only when we come across difficult decisions or dilemmas that we can see how strong our minds are.  That is why it is important to train our minds through essay writing.
Self-reflection has helped me develop more self-awareness and self-control.  With awareness, I have a better sense of my core values.  In this way, I can live my life with more integrity because I have more confidence in my decisions.  I have a brighter North Star.
Self-control helps me when I am stressed or anxious to keep a clear mind.  Just like how we train our muscles to respond and perform for us, I believe training my mind has helped me learn to control my emotions and keep a level head."
Mr. Wil Response
Mr. Wil, age 36, also promoted to Purple Belt, shares this:
"To understand why we write an essay, we must understand the nature of the topics chosen for us to write.  Many of the essay topics are about self-reflection, inner strength, leadership, helping and serving others, perseverance, overcoming obstacles, and surpassing ones own limits.  
The focus is on very positive aspects of life that allow us to search within to uncover what is meaningful to us and why. The next part of the promotion is the presentation.  This is the part that we may not often have the chance to practice, performing in front of an audience.  
Public speaking is not always easy but can be improved with practice.  Confidence is built by training and involves focus and mental preparation.  To develop as a true martial artist is to be able to develop the body, mind, and spirit: this brings balance.  We all have different life experiences, and have come together at the Dojhang with the same goal and purpose of improving ourselves.  We learn from others by listening to their experiences and offer inspiration by sharing ours."
Looking for More Responses?
Need a little more insight? Contact Master Wilson at (708) 383-3456 or contact@master-sh-yu.com for help or to hear what others have written on the importance of writing essays.