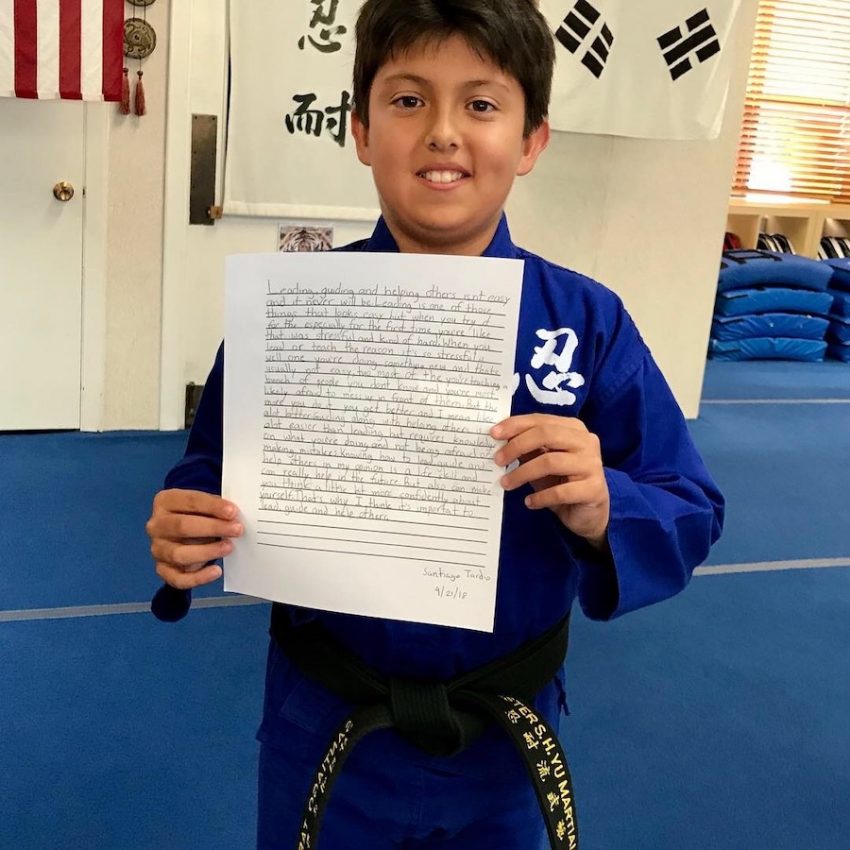 Essay Question – June 2019
Congratulations to our youth and children who all stepped forward with great skill, and to our adult and teen students who will do so this coming Saturday, June 8th.
Congratulations are in order as well to all of our GRADUATES!!!
Essay Question
In this Graduation season, and honoring all the hard work everyone has put out this spring, we offer this thoughtful Essay Question for your Promotion Ceremony Essay:
"What is Promotion?"
Have fun reflecting on what Promotion means to you, and why it can move us forward in positive ways.  Remember to check out the Essay Preparation Guidelines; and don't forget: we love drawings! Your essay is due for presentation at our Promotion Ceremony on Friday, June 14th: Children 5pm; Adult/Teen at 6:30pm.
Contact Us
Have questions? Please contact Master Wilson at (708) 383-3456 or contact@master-sh-yu.com.