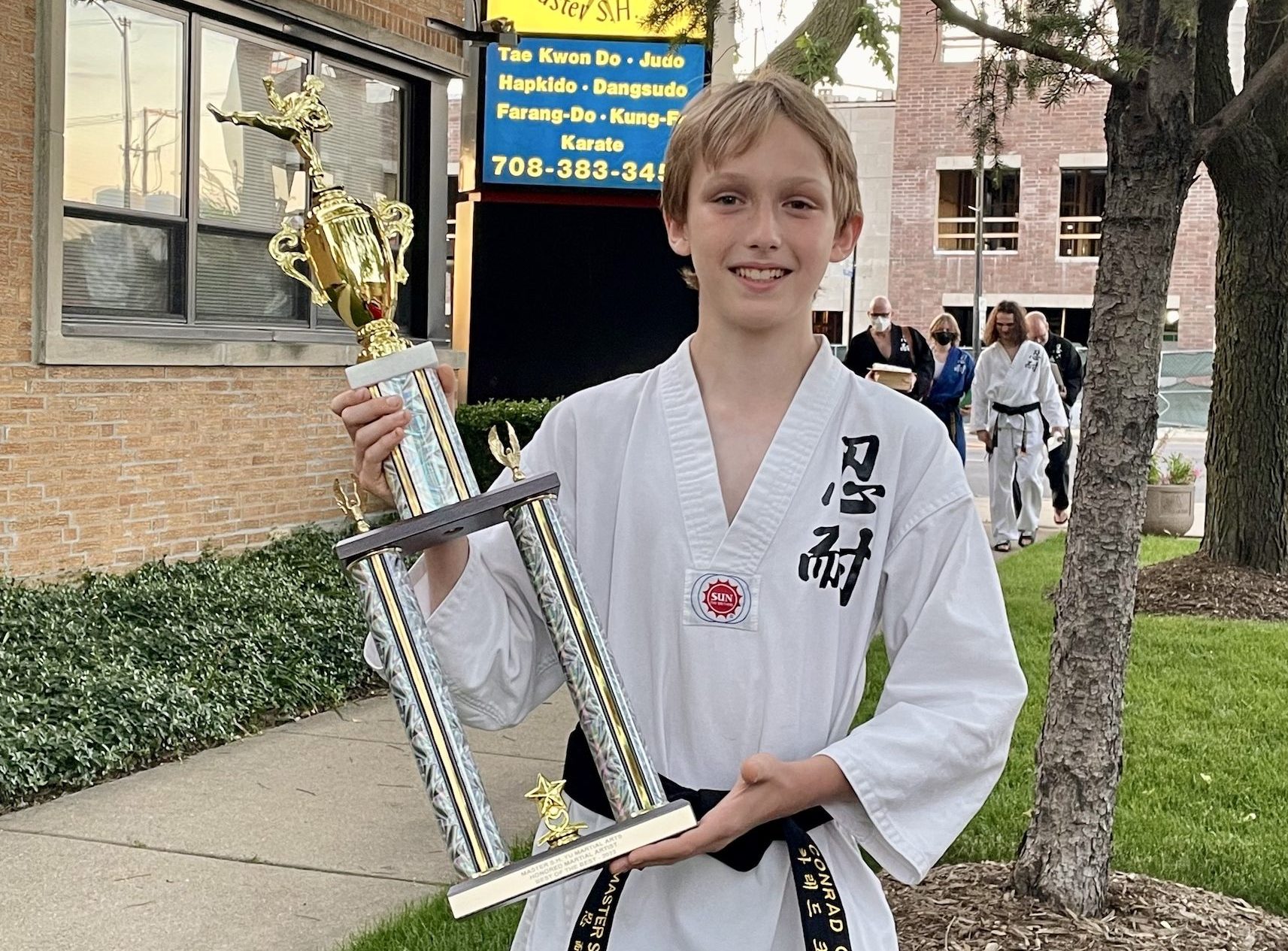 Master Yu Martial Arts Promotion Test Essay – September 2022
Updated on September 12th, 2022 at 06:08 pm
---
Congratulations, Kudos and Good Wishes to everyone who stepped forward for our Chuseok (Korean Thanksgiving Harvest Celebration!) Promotion Test.  We were so happy to see you all put out your best and show your skills to get promoted.  Everyone, of all ages, was their own champion and inspired in so many ways.  It was a milestone for the students who tested for 1st and 2nd Dan Black Belt: So proud to see you achieve this!  Special Thanks to Master Enloe for guiding all of our groups and making everyone feel comfortable and confident: a very calming and supportive presence for everyone!
Here is an excellent Essay Question, which will require some thought and perhaps some digging around (especially for our newer students) to discover some ideas with which to answer the question.  The essay preparation guidelines are listed here.  A good start is to first look on your uniform, for the characters printed on the left chest area.  These characters represent the motto of our martial arts practice here at Master S.H. Yu Martial Arts.
Patience is a skill required of every serious and honorable martial artist.  We believe it is a concept that can be understood by practitioners of every age.
Your essay question is: "What is Patience, and Why is this Quality important to our Martial Arts Practice?"  and for our adult/teen students, add a reflection on "Why is living with being patient in our life so important?"
Please prepare your essay for presentation at our Promotion Ceremony on Friday, September 16th during class.
Any questions? MasterWilson@Master-SH-Yu.com or ask us when you come to class!
Essay Examples
Featured Essays: How to Conquer Yourself
What is Promotion? Essay Response from a Martial Arts Student