AirborneKicks Camp – Columbus Day/IPD 2021
October 11, 2021 @ 3:30 pm

-

5:30 pm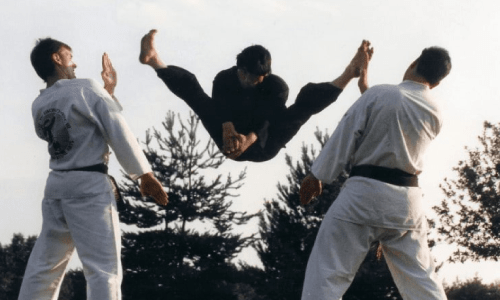 Holidays give us the chance to deviate from our regular schedule to offer you Specialty Training Camps!
If you're a registered student, BlueBelt and above, you're eligible to register for our AirborneKicks training on Columbus Day / Indigenous Peoples Day!  All the conditioning you need to get Airborne: get Double Jump Front Kick, Jump Side Kick, some of you will practice Scissors Kick (advanced!).
Limited Capacity: there's still time to register now!
Contact MasterWilson@Master-SH-Yu.com
No evening classes today!  We return to our regularly scheduled programming on Wednesday, October 13th!