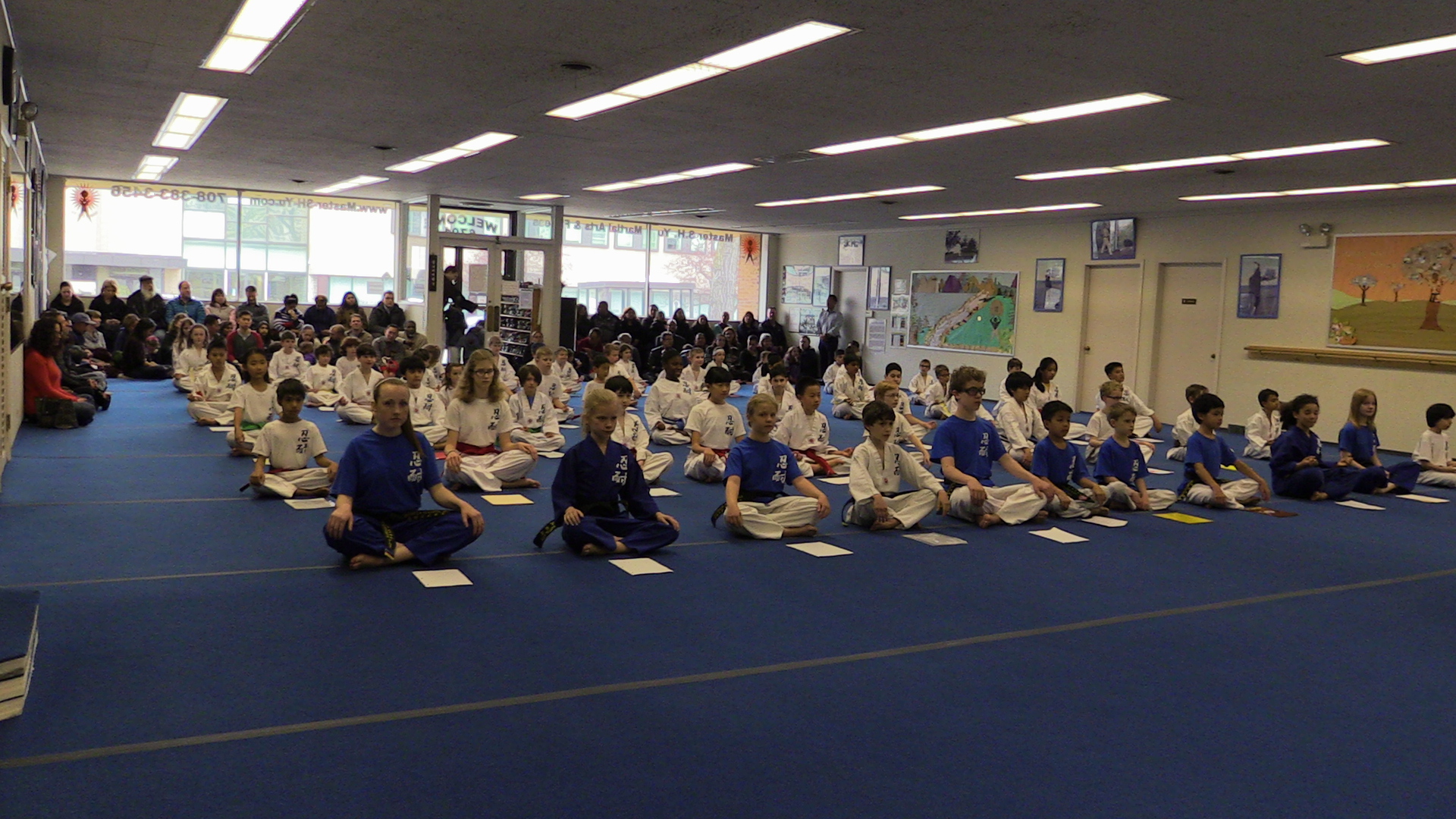 Congratulations on Your Promotion – Spring 2016
As we witnessed all of you step forward for your promotion, and listened, re-read, and loved every one of your essays, our Dojhang Heart beats with pride and gratitude for each and every one of you. We could so easily single out something special about everyone, as you all grew, pursued, pushed-through, and never gave up throughout our winter together. There is bright light within us all, and we are ready to embrace Spring in all it's promise to honor our quest to "Be the Best of the Best"!
Essay Highlights
"I can upgrade my life in a variety of ways, from school to personal relationships, with friends and family, and also myself. Instead of telling myself, 'I can't do this', I can pause and be more positive; convince myself I can do anything, especially Algebra." – Louie, age 14
"To upgrade my life, I try to live by the following: Find the best in others and tell them; Enjoy family and learn from children; Be thankful, express gratitude and give back to others." – Ms. Shelley
"I believe that I can upgrade my life by continuing to evolve my definition of and relationship to will." – Mr. Eric
"To come to an understanding with yourself, I believe you need to look deep inside and analyze what improves not only YOUR life, but the lives of those you care for. Upgrading yourself is meaningless without seeing the consequences those improvements have on others." – Merrick, age 23
"I come to the Dojhang to learn the 5-A's: Alert, Attentive, Aware, Ambitious, and to become Awesome!" – David, age 9
"My parents bring me to the dojhang because they love me and want me to be a tiger. Everybody should love their parents for bringing them here to Sr. GrandMaster Yu's. Also, they might want a break from me. Also, they enjoy when I do something I love, and I really love karate!" – Aaron, age 7
"For me, an upgrade means attaining a higher quality of life by giving more, instead of getting more symbols of wealth." – Master Carr
Contact Us
Looking to begin your journey into martial arts training? Give us a call at (708) 383-3456 or email contact@master-sh-yu.com to get started!