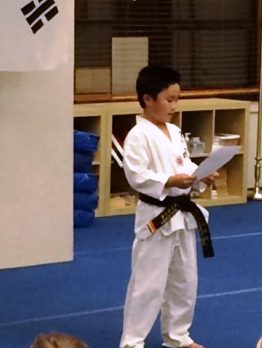 Essay Question – December 2016
Congratulations to everyone on your hard work and achievement through the fall quarter!
We have all experienced how martial arts practice can bring success into every area of our lives.  Knowing this, we now present an essay topic to get your creativity going, acknowledge your strengths as we close out the year together, and set your goals high in 2017.
Essay Question:  "How can your martial arts practice create your successful life?"
Remember, please refer to the Essay Requirements elsewhere on the website (right column) to guide you!
Your essay is due for presentation at our Promotion Ceremony, Friday, December 16th: 5pm Children; Adult/Teen students immediately following at 6:30pm.