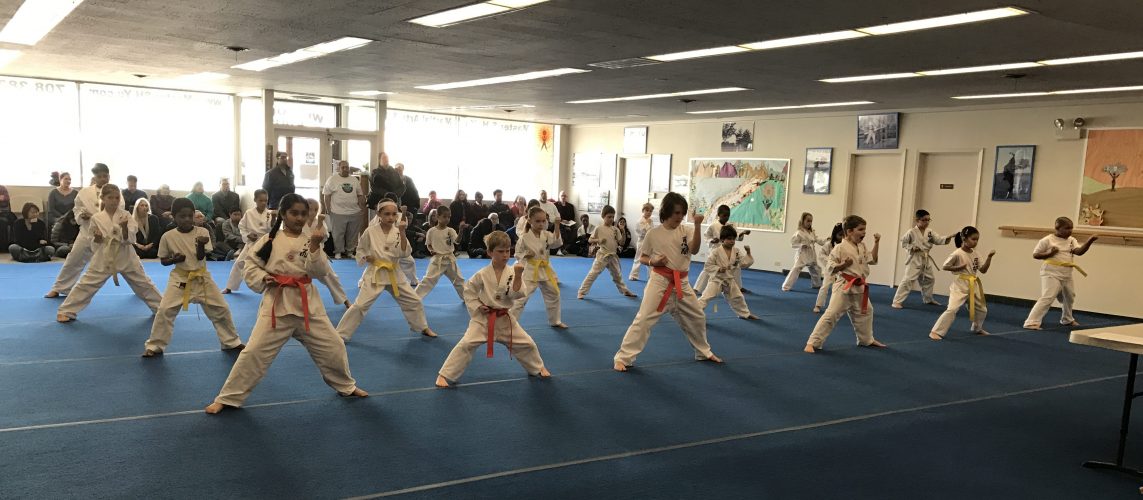 Essay Question – March 2017
CONGRATULATIONS to all the students in our children's program who came forward to "March Forth on March 4th"!! We are so happy to see your growth and progress, not only over the past quarter, but for many of you, over the past one, two, three, five ++ years of dedication, practice and study.
We are privileged to be your teachers, and to share our passion for Martial Arts Excellence with you! We are all proud of you and the many ways you rise above the challenges to meet your goals. Don't you love this photo of our Brave Beginner Belts? Great Energy, Great Focus, and Super Confident!
Essay Question
Here is your Essay Question to prepare for presentation at your Belt Promotion Ceremony on Friday, March 17th at 5:00pm: (choose either question)
"How do I make the Dojhang a Special Place?" OR,
"What is the benefit I receive from studying at the Dojhang?"
We would like to thank all of our Black Belt and High Rank Color Belt Students who submitted questions for our topic!  Thanks to all the parents who came out to spend the day with your children! This is YOUR DOJHANG – your Success is Our Purpose!