Annual Awards Ceremony
January 20, 2018 @ 9:00 am

-

10:00 am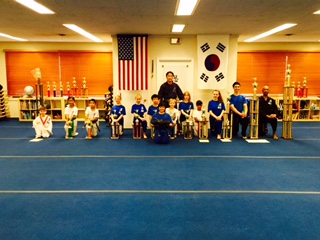 Congratulations to all of our students on the amazing progress you have made throughout 2017.  We are so proud to be your teachers and to share your martial arts journey and personal unfoldment with you.  It is our greatest honor to see your capabilities emerge and watch you learn, grow, and succeed.
The standards are high, and you consistently give it your best to meet and exceed them.  In doing this, you know more, do more, and achieve more.
Each year we recognize the students who continuously rise above all the obstacles to emerge as "The Best of the Best".  Let's all come together as a family to celebrate our success, including, "Color Belt of the Year", "Student of the Year", "Instructor of the Year" and more.