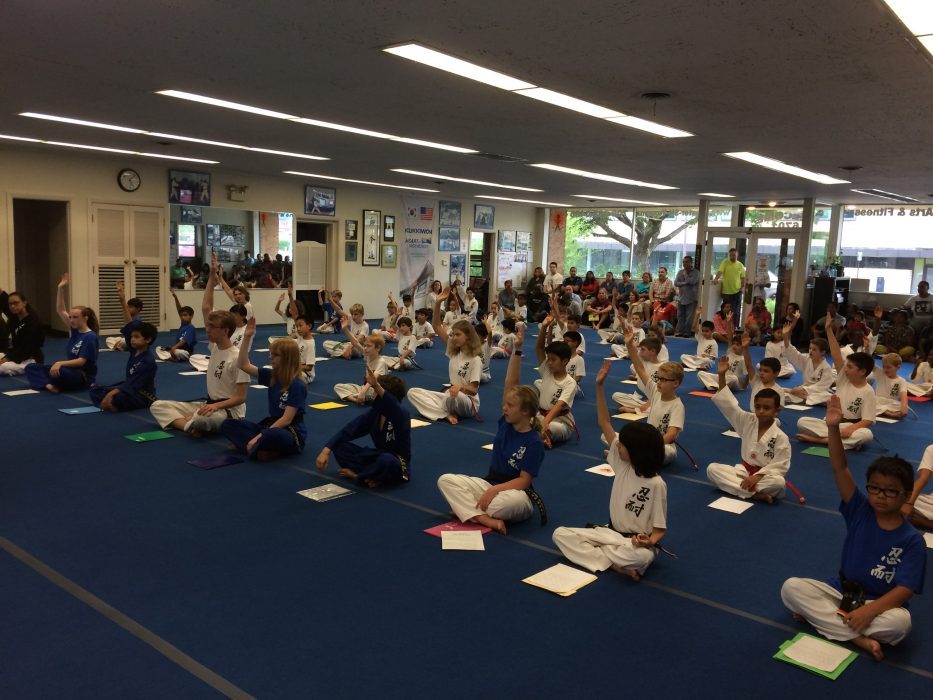 Promotion: Elevate, Advance, Excel
The Meaning of Promotion
We heard so many inspiring essays, watched you present with confidence, and saw the sparkle of your new belt, imbued with your determination, implanted with your new goals to elevate and advance, to be better today than you were yesterday, and to aspire to a better tomorrow. To Never Give Up!
Congratulations on Your Promotion
Some came forward for the first time, and it was scary, but exciting! Others clearly showed how easy it can be if you take your experience, learn from it, and make it count. Many of you taught us all with your insight, level of competence, discipline, and care for others.  We congratulate everyone who was promoted to their new rank in your  Martial Arts Oak Park Dojhang! We treasure this opportunity to journey with you to see you discover how truly amazing and capable you are!
Our teacher, Sr. GrandMaster Yu, carries with him a lifetime repertoire of skills, forms, self-defense sequences, sincere interest and insight into human development, and determination to help us be our BEST, the BEST of the BEST.  He and all of your Instructors are Passionate about one thing: Your Success through Martial Arts in Oak Park!
Bring Your Friends and Family to Register
Let's start the next part of our journey together into Fall! Inspire a friend, sibling, parent or spouse to register: Share Martial Arts at Master S.H. Yu Martial Arts's for a healthy, and happy autumn season surrounded by your favorite peeps! Congratulations to all, especially our new 3rd Dan Black Belts, 1st Dan Black Belts, and newly promoted KinderKarate graduates! You all make us proud; you all are AWESOME! Self-mastery, FUN, Safety, and Success through True Martial Arts Practice!
Contact Us
For additional questions regarding the registration or our martial arts practice classes, contact Master S.H. Yu Martial Arts at (708) 383-3456 or contact@master-sh-yu.com.