A Back-to-School Message from Sr. GrandMaster Yu
We have spent a wonderful, joy filled summer together, filled with new discoveries, new skills, new friends, a few sore muscles (!) and now we have some new ambitions!  Always remember Who You Are when you head back into school and continue on your journey.
Take these tips with you, and you will Achieve and Get Recognized:
Do not just "DO", Do your BEST.  This is how to be "The Best of the Best".  When you do your BEST, it will make you very happy.
Being special is not easy: it requires making lots of effort.  Make the effort. You will rise and win.
You may encounter difficulty: situations, people, new information; stay alert, follow your instincts (and your parents, if you are under 18), be kind, practice patience, understanding, be a friend to someone in need, use your skills for Good.
We embrace this new opportunity to grow and harvest  the excellence within you and make this YOUR YEAR for Martial Arts and all-around excellence. Have a Great School Year!
-Your Teacher, Sr. GrandMaster Yu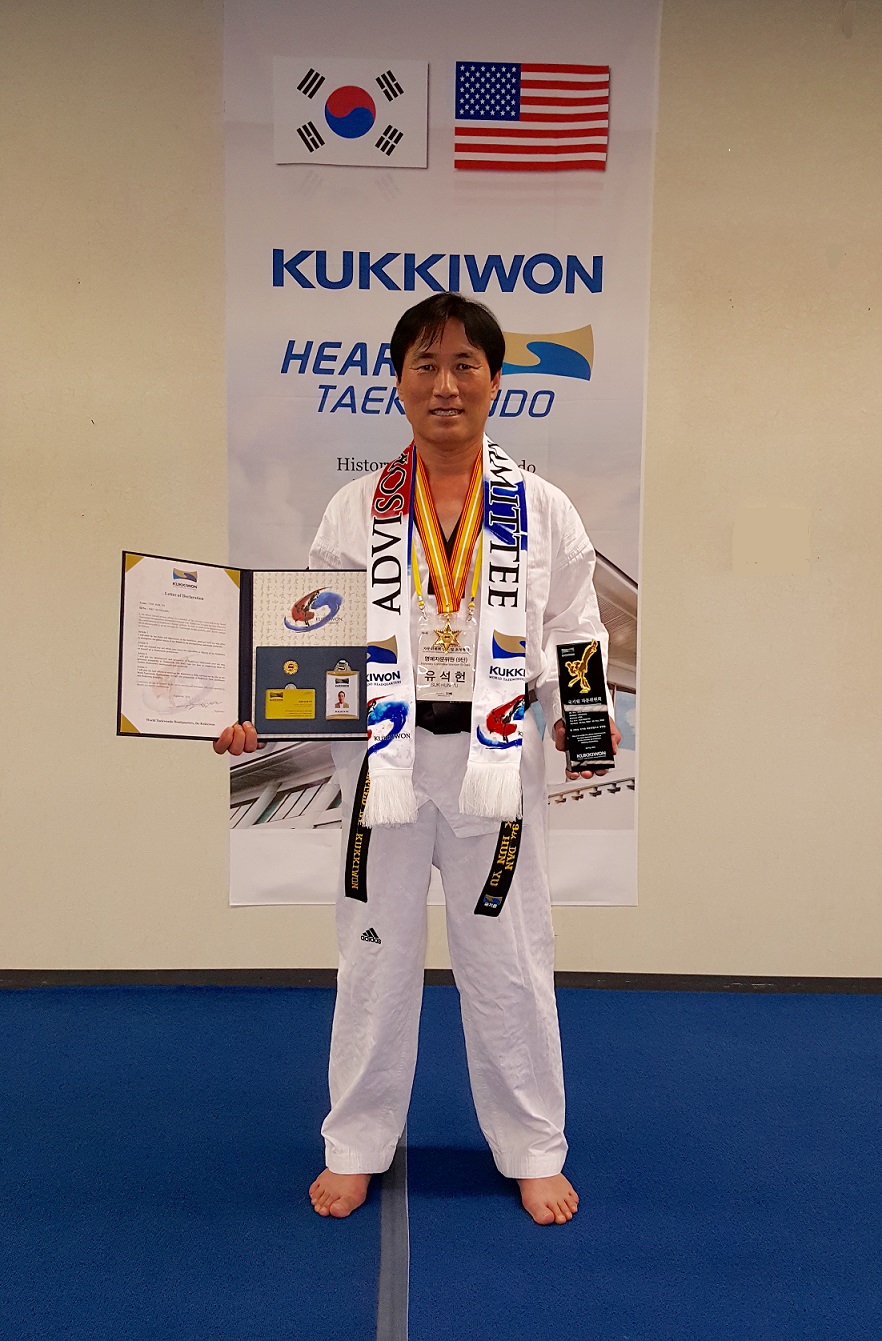 P.S.  from the editor:  Look! Our Amazing Teacher, decorated lifetime medal-honored as one of the highest ranking 9thDan, Sr. GrandMaster Yu has been working hard developing himself and taking on new challenges!  Master S.H. Yu Martial Arts continuously improving ourselves, led by our teacher!
Recently, he attended the 2016 WorldTaeKwonDo Leaders Forum in Seoul at Kukkiwon, and was appointed to The Kukkiwon World Tae Kwon Do Headquarters International Advisory Board,  accepting additional responsibility for promoting and developing TaeKwonDo worldwide.  In this role, he will be poised to lead the technical and human development of TaeKwonDo and it's practitioners.  We know the future of TaeKwonDo is in good hands with Sr. GrandMaster Yu!  You too, can and will achieve and get recognized, and DO GOOD this year!