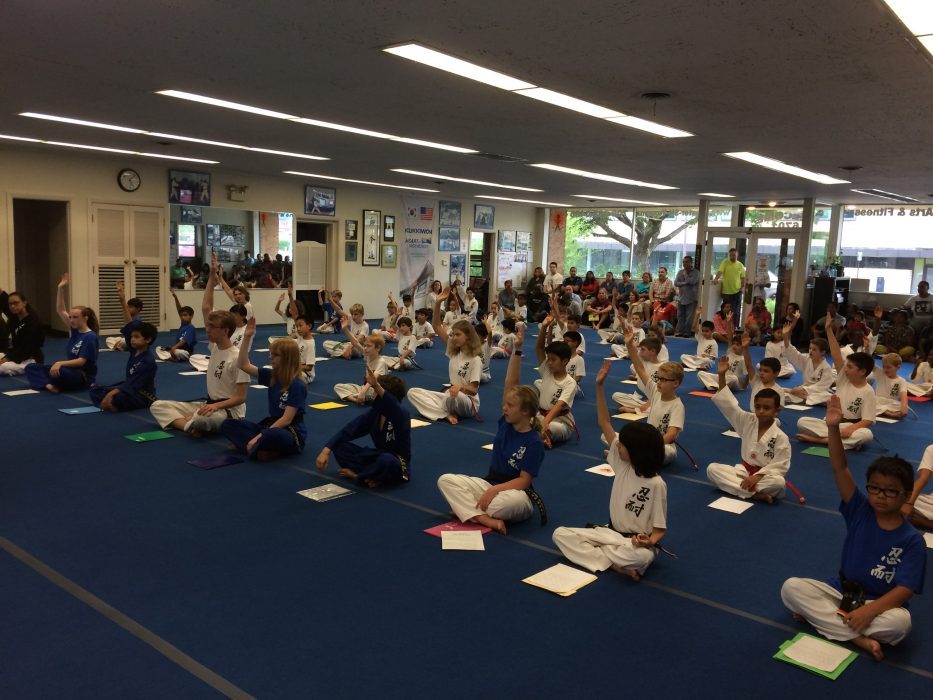 Today we gather with our Martial Arts Family: teachers, parents, students and friends, to celebrate your successful achievement into new discovery and responsibility!  Discovery of how strong, poised and capable you can become, and Responsibility that comes through knowledge, experience and a higher skill level.  We watch with pride, how all of you rise to this challenge, again and again.
Discovery through Martial Arts
The Dojhang offers us a special place of discovery. We know you can all relate to this in your own way, whether you read this as Instructor, Alumni, Parent, Teacher, or extended family.
We get to share our journey with an amazing group of people, people we see regularly every week, sometimes daily.  Every test day, these awesome individuals step forward to show a little more awesome than they did yesterday. Taking a martial arts promotion test in a sports setting, with standardized expectations is one thing. Taking the promotion test that you do is another thing entirely.
Watching people from every walk of life connect through challenge and real skill mastery, together as community, is so incredibly inspiring. We see children of every age, athletes, non-athletes, potters, law enforcement professionals, teachers, architects, lawyers, physicians, students, devoted husbands, moms, dads, sons, daughters, business owners, trainers, artists, and all around cool people come together with a common goal: to gain self mastery, self realization, and enjoyment through real martial arts study and practice. Watching true art unfold, and seeing truth and soul in a teacher share a legacy, knowing how empowering it is to find that person who sets the bar high and expects greatness from us.
Tonight we will be further inspired by your thoughtful essays: words and drawings that illustrate to all of us how we can continue to improve, support, enrich, and encourage each other in our martial arts Lifestyle! Enjoy your Achievement!!
Contact Us
Looking to promote yourself through martial arts training? Give us a call at (708) 383-3456 or e-mail contact@master-sh-yu.com to get started!