Artistic Weaponry with GrandMaster Yu
February 17, 2014 @ 4:45 pm

-

7:00 pm

$120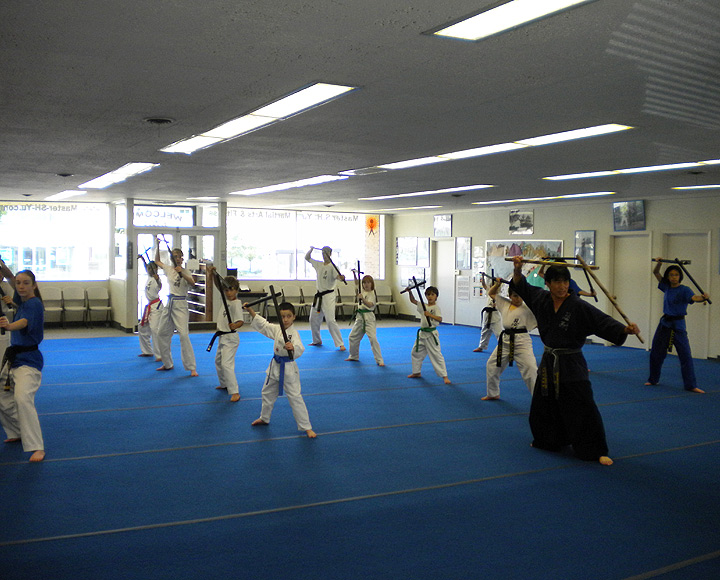 This is a great foundation in martial arts weaponry, practiced with honor, grace and purpose – you will experience the simplicity, joy of movement, and all-around practicality of this mentally & physically engaging workshop – you embrace improved focus, confidence, and grip, in using the weaponry to extend the perimeter of your training area.
A dynamic workshop that gives the serious martial artist an entry into the world of Artistic Weaponry:  GrandMaster Yu guides you using the E Dan (Twin Sticks) and Nunchauka: making self defense with accessible objects possible, while also learning coordination of blocks and strikes, weapons carriage, and historical background of weaponry training, including a discussion of the honorable practice of artistic weaponry for defense and healthy mental/physical conditioning.  As with all of our workshops, GrandMaster Yu will meet each student at their own level: beginner, intermediate, or advanced, and build on the existing skills from previous workshops.  Self-defense techniques, forms, and working with a partner all combine to improve coordination, attention, and well-being – plus it is SUPER FUN!  Challenge yourself!
Register by return, phone, or stop in!  We hope you can join us for part of your day off!