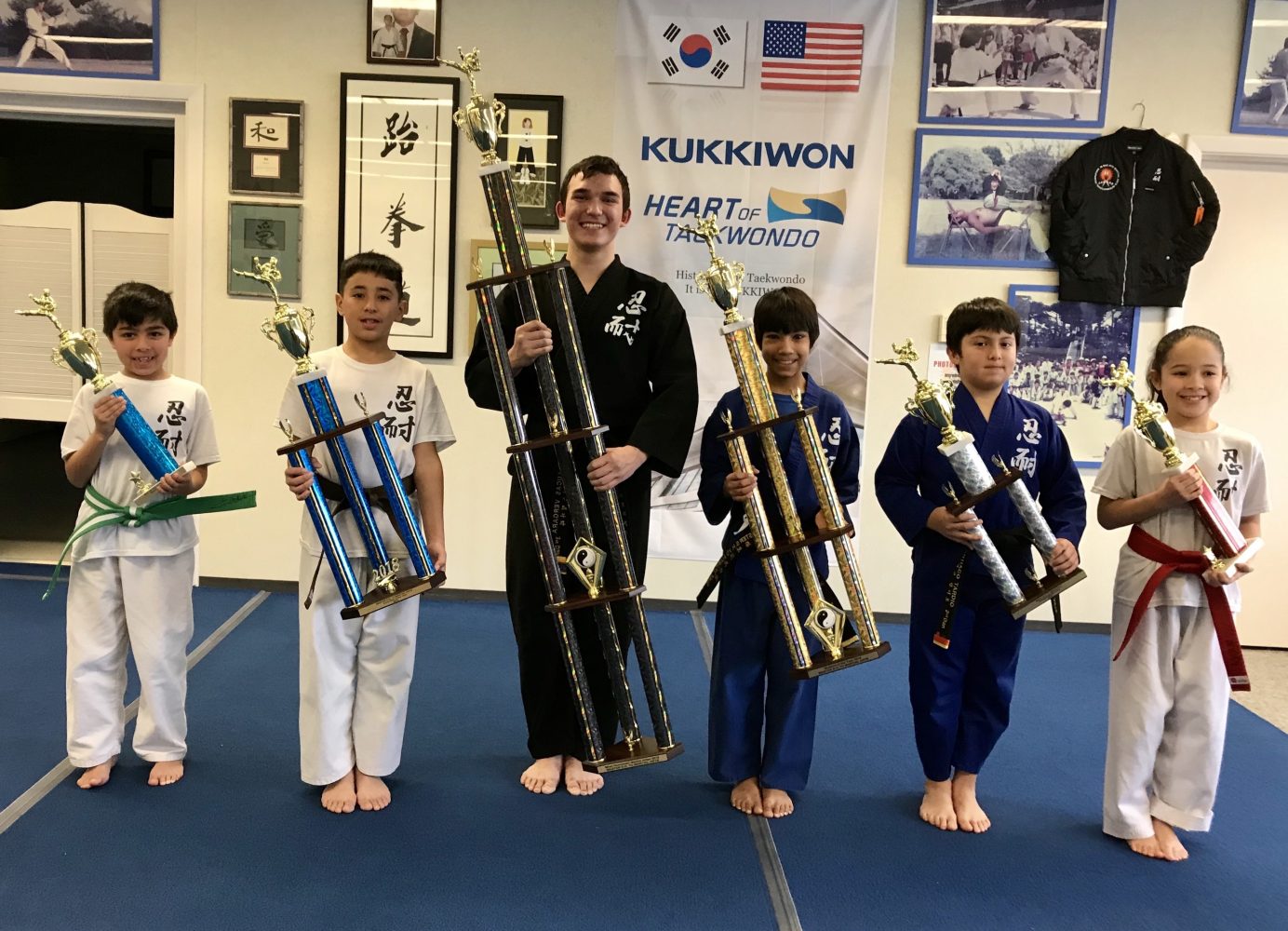 Annual Best of the Best Awards – 2018
There was excitement and thrills in the air during a recent Saturday Morning Class – we recognized 2018's BEST of the BEST.  You saw them working all year, pushing through the difficulties, striving to reach their goals, managing school work and family responsibilities to make time for their martial arts and karate training.
Awards of Excellence
We are so proud of this elite group of children and youth, who consistently, with a positive mind, strong determination, and pure grit, have risen to be the Best of all of our Best! Congratulations to all our winners and their parents.  We appreciate you, and we pledge to do our BEST to keep you in the winner's circle, as you inspire the rest of us to Be the Best of the Best.
From left to right:
Honored Martial Artist 2018:  Rohan, age 7
Color Belt of the Year 2018:  Julian, age 10
2018 Most Highly Honorable Martial Artist Overall:  Lucas, 3rd Dan, age 17
Student of the Year 2018:  Robbie, age 11
Honored Junior Instructor 2018:  Santiago, age 11
Honored Color Belt 2018:  Abigail, age 8
4 of our Oak Park Martial Arts Adult Program Instructors were also given a citation for exemplary service and dedication in developing the junior martial artists (not pictured here):
Bu Sabom Nim: Mr. Adi
High Rank Instructor: Mr. Roger
Instructor: Ms. Andie
Assistant Instructor: Mr. Eric
Congratulations on your recognition!
Contact Us
Want to become one of the best of the best? Contact Master S.H. Yu Martial Arts at (708) 383-3456 or contact@master-sh-yu.com to get started on your martial arts journey!