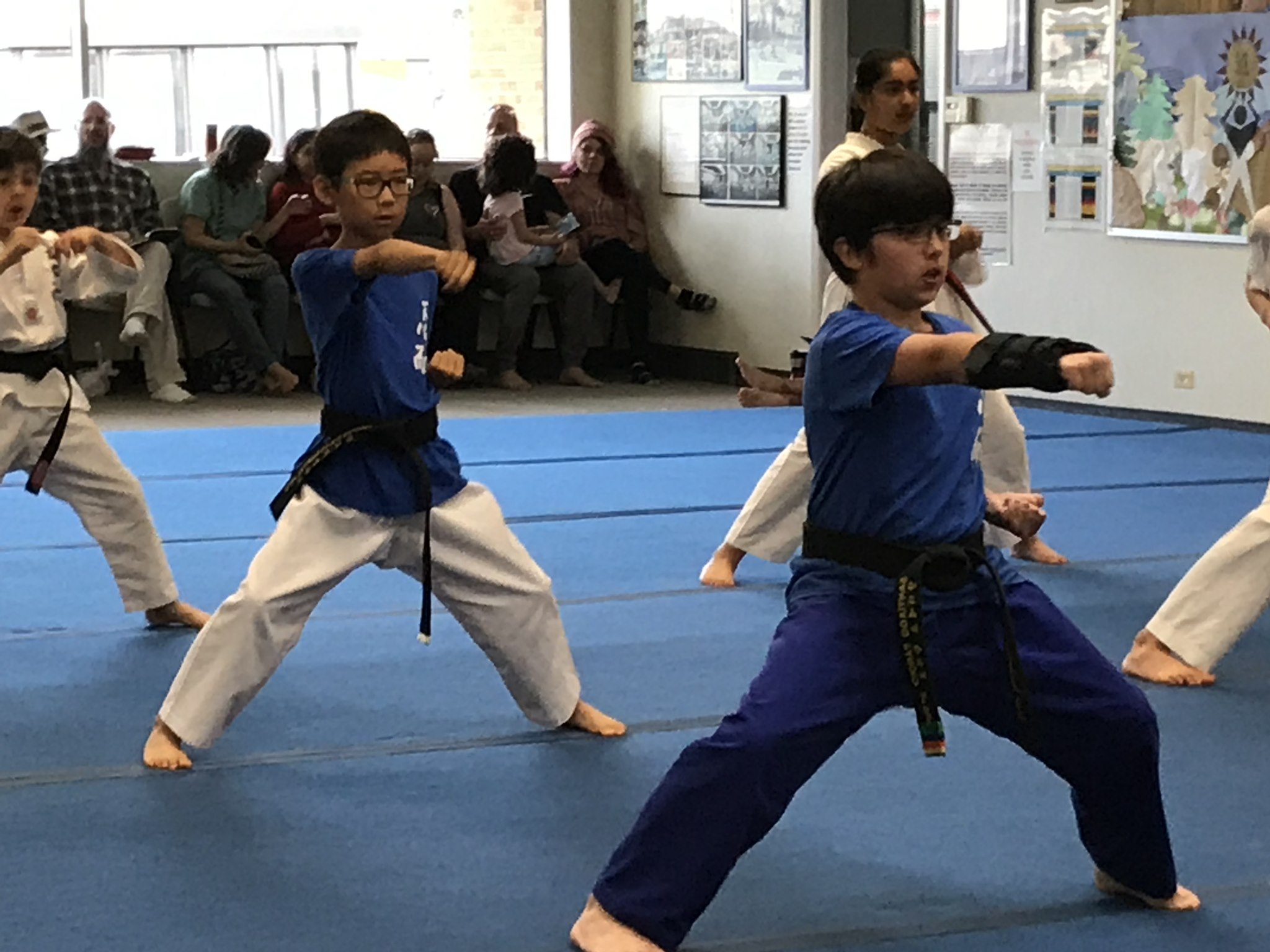 April 2016 News & Updates
Hello Parents, Students, Alumni & Friends!
Our new website is live! We are excited about giving you easier access to information about the dojhang, programs, camps and events, and more ways to share information.
As we continue streamlining our communications: please let us hear from you with your feedback.
Let's Stay Connected!
Our Facebook Page is up and active!  If you haven't done so already, "Like" us to get weekly updates, class happenings, and training tips.  We have a vibrant, active and informative community that reflects the achievements and promotes the success of our students.  Your outreach, as a member of this community, helps to promote the amazing benefits and possibilities realized through traditional martial arts practice.
Thanks for remembering to "Check-in" when you're here to keep the dojhang page in front of quality, dedicated people like you.  Through the years, the majority of our best students have come from your referrals.
Facebook is a great way to spread the good word about the dojhang instructors, program and facility.  Your interaction with the page brings interest from your friends & family!  We appreciate the daily support  by taking advantage of our 6-day/week class schedule, and your online encouragement. Our primary mission remains unchanged: to improve the health, happiness, and safety of our community through traditional martial arts practice.  Real Skills for your active, alert and ambitious life.
Summer Schedule and Events
Our Summer Camp schedule is Live – plan now to add some skills and extra conditioning to your summer martial arts advancement, in addition to our continuous, year-round evening schedule.
We have a Special Saturday Ninja Camp on Saturday, May 3rd for children ages 5-12. Sign-up live at the dojhang – invite a friend….we're celebrating with a Mom's Kick-a-Thon.
Contact Us
For any questions regarding the updates, camps, or events, please contact Master S.H. Yu Martial Arts directly at (708) 383-3456 or contact@master-sh-yu.com.