Not all students learn well in the group-class environment, especially students that advance at a rapid pace or are lagging behind. At Master S.H. Yu Martial Arts, we understand that different students have a different learning pace and some might require one-on-one attention. That's why we offer private martial arts lessons for kids and adults in Forest Park, IL.
The Benefits of Private Martial Arts Lessons
We recommend private lessons to most of our dedicated and skilled advanced students because some stances and kata can't be taught easily in a group-class environment. Here are some reasons why you should consider private martial arts lessons from our instructors: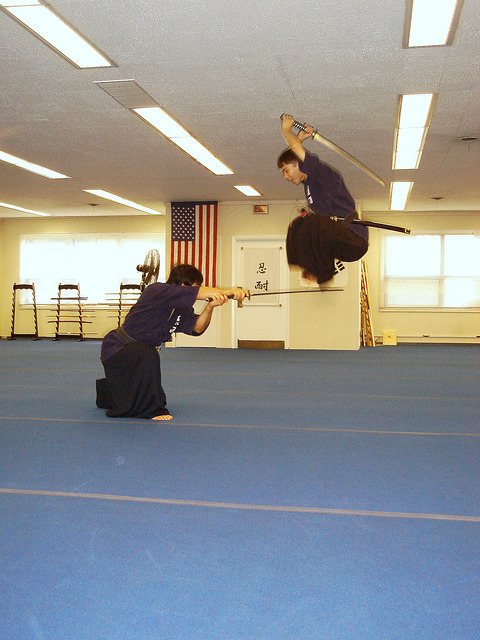 These lessons can be customized according to the specific needs and training requirements of the student.
Students can get one-on-one instruction from our masters so they can correct flaws quickly and learn new stances easily.
Private lessons will also help struggling students overcome hurdles and mistakes quickly and effectively.
Our private lessons offer a competition-free and distraction-free environment. This is especially useful for children and self-conscious adults who can't focus well in group sessions.
These lessons are very challenging and motivate students to work hard and reach their full potential. The one-on-one instruction can help them attain a high level of skill and gain more confidence in their ability.
Private Martial Arts Lessons Forest Park, IL
Our private martial arts lessons are highly customizable so you can book them for any problem you need to address. Here are some facts about these sessions:
These lessons are usually an hour-long and can be scheduled according to your, and the instructor's convenience.
We provide private lessons for both adults and children. Lessons for children can last for 30 to 60 minutes and are provided by Master Wilson. She has a Master's degree in Social Work and certification in Early Childhood Education so you can trust her with the welfare of your children.
We encourage you to discuss your particular requirements with our instructors to fully understand how you can benefit from our private lessons.
Register for Private Lessons
Our instructors are always open to questions on our private martial arts lessons in Forest Park, IL, so please get in touch with us at Master S.H. Yu Martial Arts. You can contact us or call us at (708) 383-3456 and we'll be happy to help.
---
Related Private Martial Arts Programs:
Private Karate Lessons Oak Park, IL
Private Karate Lessons Riverside, IL
Private Karate Lessons River Forest, IL
Private Karate Lessons Elmwood Park, IL