A group-class environment is not beneficial to everyone when it comes to learning martial arts.  Some students excel much more quickly than other students while others may have difficulty keeping up with the rest of the class.  Either way, students in these scenarios can benefit from taking private martial arts lessons to learn at their own pace and skill level.
Master S.H. Yu Martial Arts provides private martial arts and self defense lessons for those in River Forest, IL who want to practice martial arts in a private setting.  Our private martial arts lessons are offered for kids and adults who want private, one-on-one training.
The Benefits of Private Martial Arts Lessons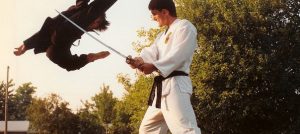 We typically advise our more advanced and dedicated students to take private lessons so they can learn at an accelerated pace.  There are certain stances and kata that are easier to learn in one-on-one training than in a full class setting.
The following are the main benefits of taking private self defense lessons:
The lessons are fully customized based on the training requirements and skill level of the student.
One-on-one training helps students learn new stances more easily and quickly correct flaws.
Struggling students can overcome their challenges and limitations more effectively.
The environment of a private lesson is free of distractions and competition, allowing children and self-conscious adults to concentrate better.
The challenge of our private lessons can help students reach their full potential by improving their skills and boosting their confidence in their ability.
Private Martial Arts Lessons River Forest, IL
We can personalize our private martial arts lessons to address any issues you are having or to further build upon your skill level.  Here is what you need to know about our private sessions: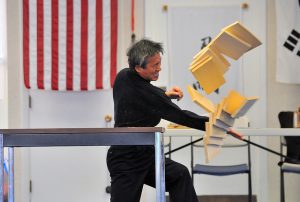 We offer hour long private lessons that can be scheduled at a time that is convenient for you and your instructor.
Our private lessons are open to adults and children. Private lessons for children can be either 30 or 60 minutes and they are taught by Master Wilson.  Master Wilson is certified in Early Childhood Education and has a master's degree in social work.  She will always put the safety and well-being of your children first.
Those who are interested in private martial arts lessons may reach out to our instructors to discuss their specific needs and requirements.  We can then help structure a private lesson based on your needs.
Contact Us
If you want to take private self defense and martial arts lessons in the River Forest, IL area, contact Master S.H. Yu Martial Arts to talk to our instructors.  You can reach us at (708) 383-3456 for more information.
---
Related Martial Arts Programs:
Private Martial Arts Lessons Riverside, IL
Private Martial Arts Lessons Forest Park, IL
Private Martial Arts Lessons Elmwood Park, IL
Private Martial Arts Lessons Oak Park, IL