Karate and other martial arts are physical contact activities. Understandably, parents hesitate to consider such activities for their 4 to 5-year olds but children prime to absorb the discipline, philosophy and movement offering the perfect challenge to their young bodies and minds. At Master S.H. Yu Martial Arts, we successfully teach the principles of karate to young students in the Forest Park, IL area in our KinderKarate preschool karate class.
Preschool Martial Arts Forest Park, IL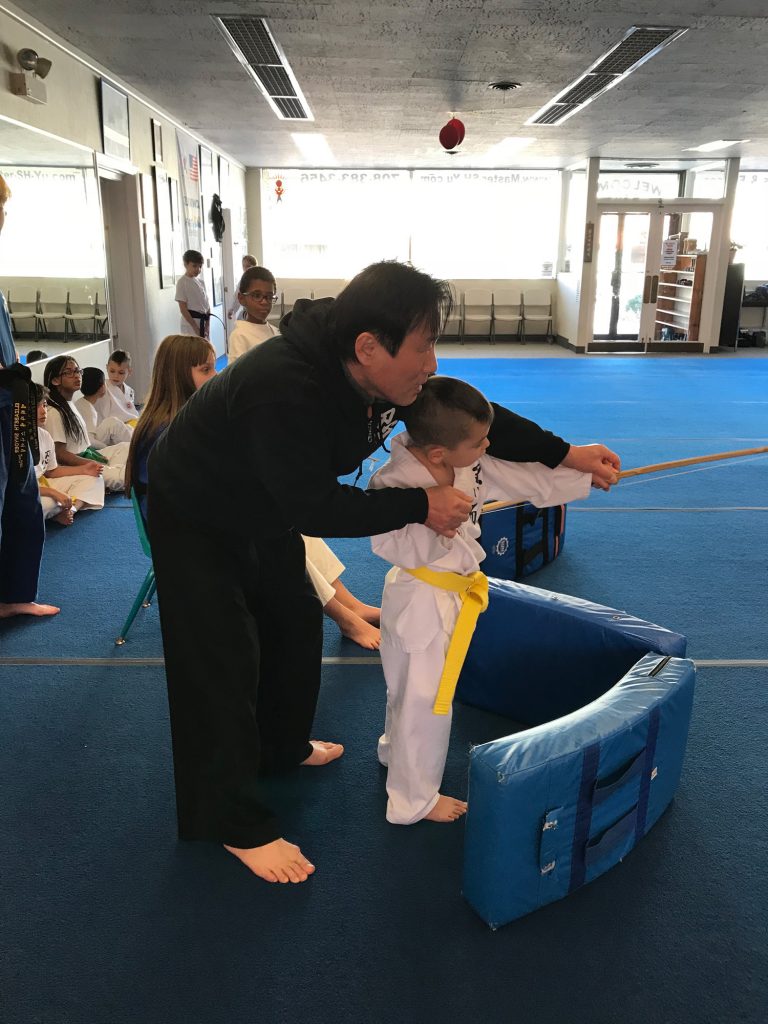 We take karate and child safety very seriously so our classes are a safe-zone for every 4 to 5-year old. The class instructor, Master Wilson, has several years of experience in this field and knows how to manage active and energetic children well. She holds a Master's degree in Social Work and a certificate in Early Childhood Education. She is aware of a child's strengths and abilities.
Our classes are designed to be developmentally appropriate for young children. They gain training from experienced martial artists. They learn real martial arts skills that can help them develop as they get advance.
What Students Learn in Our Preschool Karate Classes
We focus on overall development over simple physical training and conditioning. Our goal is to ensure your children have the ability to defend themselves and develop a steady, well-balanced mindset.
Here are some lessons our students will learn from our KinderKarate preschool karate class:
They develop self-confidence over time and aren't easily rattled by insecurity and challenges.
They have a deep understanding of self-discipline, health, and personal space, which will benefit them as they grow into adults.
They'll develop attentiveness and awareness of their surroundings, which can help keep them safe in public places.
Karate will cultivate overall physical and mental wellness so your children will excel in socially and academically.
We encourage you to visit a class and assess our program and facility. Our instructors are ready to welcome you.
Register Now
Please get in touch with us at Master S.H. Yu Martial Arts with any questions about our KinderKarate preschool karate class at Forest Park, IL. You can contact us or call us at (708) 383-3456 to learn more.
---
Related KinderKarate Programs:
Preschool Karate Oak Park, IL
Preschool Karate River Forest, IL
Preschool Karate Riverside, IL
Preschool Karate Elmwood Park, IL