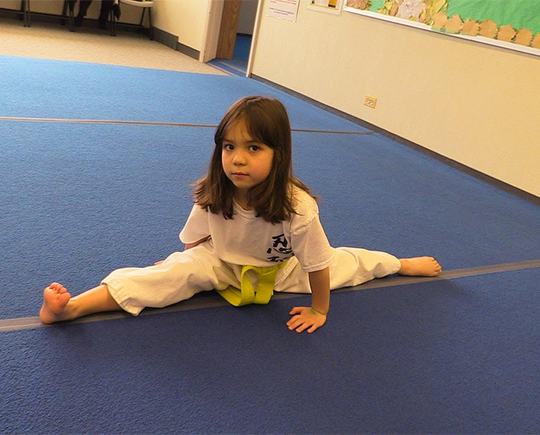 We offer our KinderKarate class for preschool children in Riverside, IL every Tuesday and Thursday from 4:00 to 4:40 PM. 
Preschool Martial Arts Riverside, IL
Your preschooler will get a real martial arts experience from our highly trained instructors.  Each class will have a maximum of 10 students so we encourage you to register early.  Call us at (708) 383-3456 to register your child.
Ages: 4 – 5 years with monthly tuition.
Instructor: Master Wilson
Master Wilson holds a Masters in Social Work as well as a certificate in Early Childhood Education so she can provide karate training that is developmentally appropriate and beneficial for your children.
The principles that children learn in our KinderKarate class including self-confidence and an understanding of health and personal space will continue to benefit the attentiveness, safety, and wellness of your children as they grow and develop.
Contact Us
We are proud to provide young children in Riverside, IL with an opportunity to learn martial arts with our KinderKarate classes. Give us a call at (708) 383-3456.
---
Related KinderKarate Programs:
Preschool Karate Elmwood Park, IL
Preschool Karate River Forest, IL
Preschool Karate Oak Park, IL
Preschool Karate Forest Park, IL