KinderKarate in Elmwood Park, IL is a year-round class that teaches pre-schoolers true martial arts, emphasizing body awareness, discipline, safety, and healthy living.
Preschool Karate Elmwood Park, IL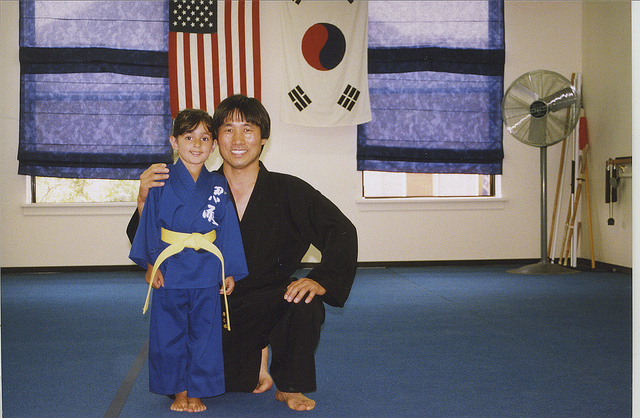 When: Tuesdays & Thursdays from 4:00 – 4:40 PM
Ages: 4 – 5 years
How tuition is paid: Monthly with seasonal specials
Instructor: Master Wilson
We only accept 10 children in our preschool martial arts class, so we encourage you to reserve your spot as soon as possible. Slots fill up fast!
Master Wilson holds a masters in social work, along with a certificate in early childhood education.
What to Expect from KinderKarate
Children in Master Wilson's martial arts class receive developmentally-appropriate training in martial arts and are able to benefit from her background in child development.
Children in Master Wilson's martial arts class are destined for success as they gain an early understanding of their personal space, physical fitness, and self-confidence. These principles lay the foundation for wellness, safety, and attentiveness through their early years and carry on through the rest of their lives.
Master Wilson has served the community with preschool level quality karate classes in Elmwood Park since 1994.
Contact Us
For more information or to sign up for KinderKarate classes in the Elmwood Park, IL area, contact Master S.H. Yu Martial Arts at (708) 383-3456.
---
Related Preschool Karate Programs:
Preschool Martial Arts River Forest, IL
Preschool Martial Arts Oak Park, IL
Preschool Martial Arts Riverside, IL
Preschool Martial Arts Forest Park, IL