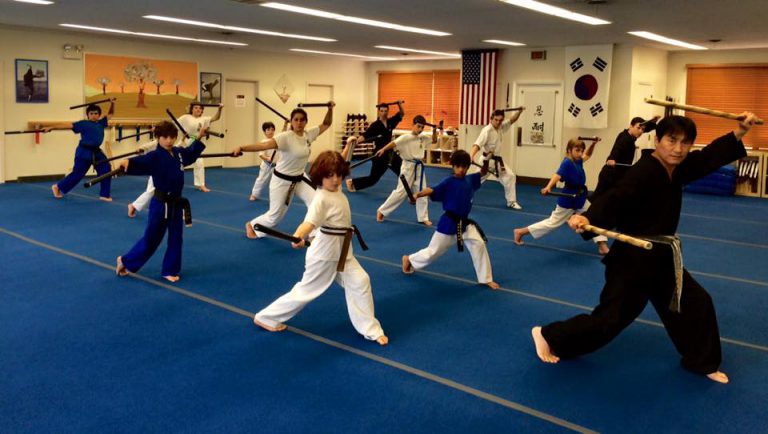 Since 1994,  Master S.H. Yu Martial Arts has been teaching kids karate classes for children in Elmwood Park, IL, and enrollment continues to grow.
Benefits of Karate for Kids
Child development is extremely important to us, and Sr. GrandMaster Yu is committed to helping children reach their full potential through kids' karate classes.  Children who are trained in martial arts tend to be happier, healthier, and well-balanced.
They acquire the skills to help them lead a successful life.  The opportunity to study martial arts and take classes with Sr. GrandMaster Yu will benefit your child.
Sr. GrandMaster Yu's martial arts for children is based on years of experience, qualifications, and teaching excellence to promote the highest and best physical and mental health for your child.  Our structured, traditional martial arts training instills a strong sense of self in your child as they have fun learning new skills.
Martial Arts for Kids Elmwood Park, IL
For more information regarding our karate classes for kids in the Elmwood Park, IL area, contact Master S.H. Yu Martial Arts at (708) 383-3456.
Improvement in activities outside of school
Most children who participate in our kids karate classes through our program excel academically, socially and in other activities.  Children who are challenged with attention disorders and sensory integration show improvement in balance and gain a stronger sense of respect for themselves and others.
Our martial arts for kids program promotes:
Improved self-esteem
Physical development
Emotional stability
Mental acuity
Our highly trained, dedicated team of instructors are caring and committed to helping your child realize their full potential and develop a lifelong desire to learn.  We believe in your child's capacity to excel, and are ready to train children in Elmwood Park, IL grow and develop through our martial arts for kids and kids karate classes.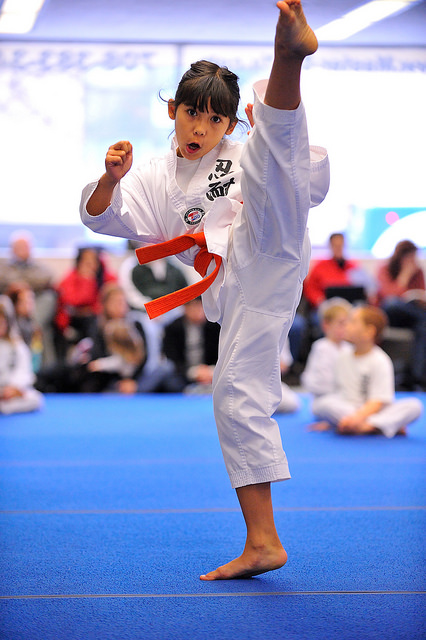 Beginners
Children studying the formative stages of martial arts; beginner classes are ongoing.
Time: Monday – Thursday from 4:40 to 5:30 PM and Saturdays from 9:00 to 10:00 AM.
Ages: 5½ to 12 years
Intermediate and Advanced
These classes are more challenging and help students earn a Black Belt or train to be a Junior Instructor. They are also offered year round.
Time: Monday – Thursday 5:30 – 6:20 PM and 6:20 – 7:10 PM
Fridays at 5:00 PM
Saturdays 9:00 – 10:00 AM
Ages: 10 – 14 years
Our Dohjang
Our Dojhang Environment is a sanctuary for serious martial arts study.  Our 5,000 square foot teaching space features a 2½ inch regulation gymnastics carpet-bonded foam matting, built and lovingly maintained for impact absorption and hygiene to keep our students safe as they train.
Contact Us
Seeing is believing: You are invited to visit a class and observe the martial arts environment and instruction before enrolling your child.   See true martial arts class taught by a world-class, 9th Dan, internationally-recognized GrandMaster.
Contact Sr. GrandMaster Yu today at (708) 383-3456 for more information regarding our kids karate and martial arts classes in the Elmwood Park, IL area.
---
Related Karate Programs for Kids
Karate for Kids Oak Park, IL
Karate for Kids River Forest, IL
Karate for Kids Forest Park, IL
Karate for Kids Riverside, IL