Are you prepared to be challenged both physically and mentally?
The Master S.H. Yu Martial Arts 12-Week martial arts program offered to residents in Elmwood Park, IL is a great way to start or continue your journey of becoming a well trained in Kung Fu martial arts. Sr. GrandMaster Yu integrates elements from Tae Kwon Do, Hapkido, Karate, Kung Fu, Judo, and Aikido.
Although the Kung Fu Martial Arts classes teach self-defense skills, Sr. GrandMaster Yu teaches avoidance. This means observing a potential dangerous situation is about to happen and avoiding it.
Unlimited possibilities. Unlimited classes.
Martial Arts Classes Elmwood Park, IL
To sign up for our 12-week martial arts program in the Elmwood Park, IL area, contact Master S.H. Yu Martial Arts at (708) 383-3456 or fill out a contact form below.
12-Week Self Defense Program Elmwood Park, IL
The self-defense program is not designed to simply learn martial arts, rather, it is a quest to become the best version of yourself, both mentally and physically. You will be in great shape and notice your energy levels increase as you become stronger and more physically fit.
Not only will you have the physical benefits, but you will also become more focused and attentive. Our Kung Fu Martial Arts classes teach you to take control over any negative emotions and stress such as anxiety and anger.
Class Information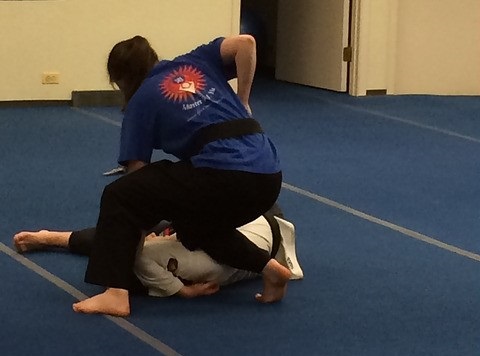 When: Monday – Thursday and Saturday.
Duration: 50 minutes for children and 80 minutes for adults.
You can take more than 20 classes every month and attend over 60 classes in this 12-week course!
Contact
Give us a call at (708) 383-3456 and sign up today for your journey to begin now!
---
Related Martial Arts Programs:
12-Week Martial Arts and Self Defense Program Riverside, IL
12-Week Martial Arts Training Oak Park, IL
12-Week Martial Arts and Self Defense Lessons Forest Park, IL
12-Week Martial Arts for Kids and Adults River Forest, IL