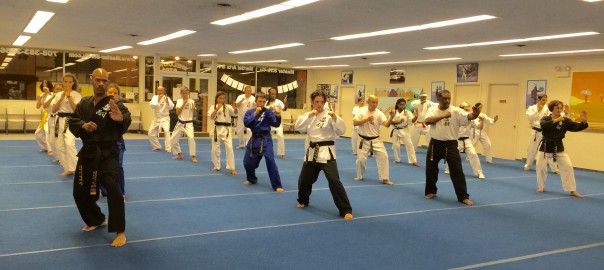 Master S.H. Yu Martial Arts of Elmwood Park is hosting a program that teaches Karate classes for adults and traditional martial arts classes for teens.
Adult martial arts classes based on traditional martial art classes that include the following: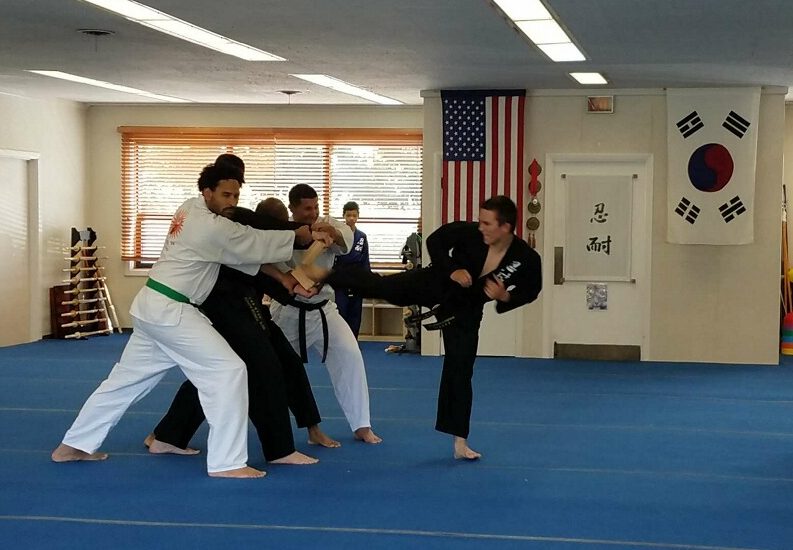 Dansudo
Farang-do
Karate
Kung Fu
Kumdo and ancient weapons
The Benefits of Martial Arts and Karate for Adults
Adult karate and teen martial arts classes are beneficial to students for a multitude of reasons. The class not only teaches mental and physical strength, but also works to develop a "sixth sense" of your surroundings. We stress the importance of avoidance.
This means we teach you to recognize trouble before it starts and learn how to move out of the pathway of harm. Dangerous situations are, unfortunately more common now, and knowing how to defend yourself and loved ones is a reassuring skill to have.
Improve Your Self-Defense Skills
Not only will you develop self-defense skills, but you will also be in the best shape of your life. Master S.H. Yu Martial Arts works with you to improve your cardiovascular fitness. You will become stronger, more flexible, and have a tremendous extended range of motion.
Martial arts helps you develop an aura of awareness and attentiveness to safety. Your training will become a part of who you are and allow you and your loved ones to feel safe wherever you go.
Martial Arts for Adults Elmwood Park, IL
Contact Master S.H. Yu Martial Arts at (708) 383-3456 for more information about our adult and teen martial arts classes.
Improve Your Ability to Focus
Martial arts will consistently improve your ability to focus. Peace and tranquility will replace emotions like anger and fear. The benefits from participation in this class will translate into all areas of your life. It will become your new stress management tool.
You will become more energized and focused at the office, it the classroom, and in your relationship. Our team of dedicated instructors have been specifically trained to guide you on your Master Martial Arts journey to Success.
Martial Arts for Teens and Karate for Adults is meant for those who consciously want to be challenged, want to develop lifelong skills, and who want to become the best versions of themselves! We are actively recruiting REAL students, not trial activity seekers! These are true warriors who want the best for themselves and their lives.
Contact Us Today
Visit a class in the Elmwood Park, IL today – find out how truly capable you really are! Contact us at (708) 383-3456 for more information.
---
Related Adult and Teen Programs
Adult Martial Arts Classes Riverside, IL
Adult Martial Arts Classes River Forest, IL
Adults Martial Arts Classes Oak Park, IL
Adult Martial Arts Classes Forest Park, IL