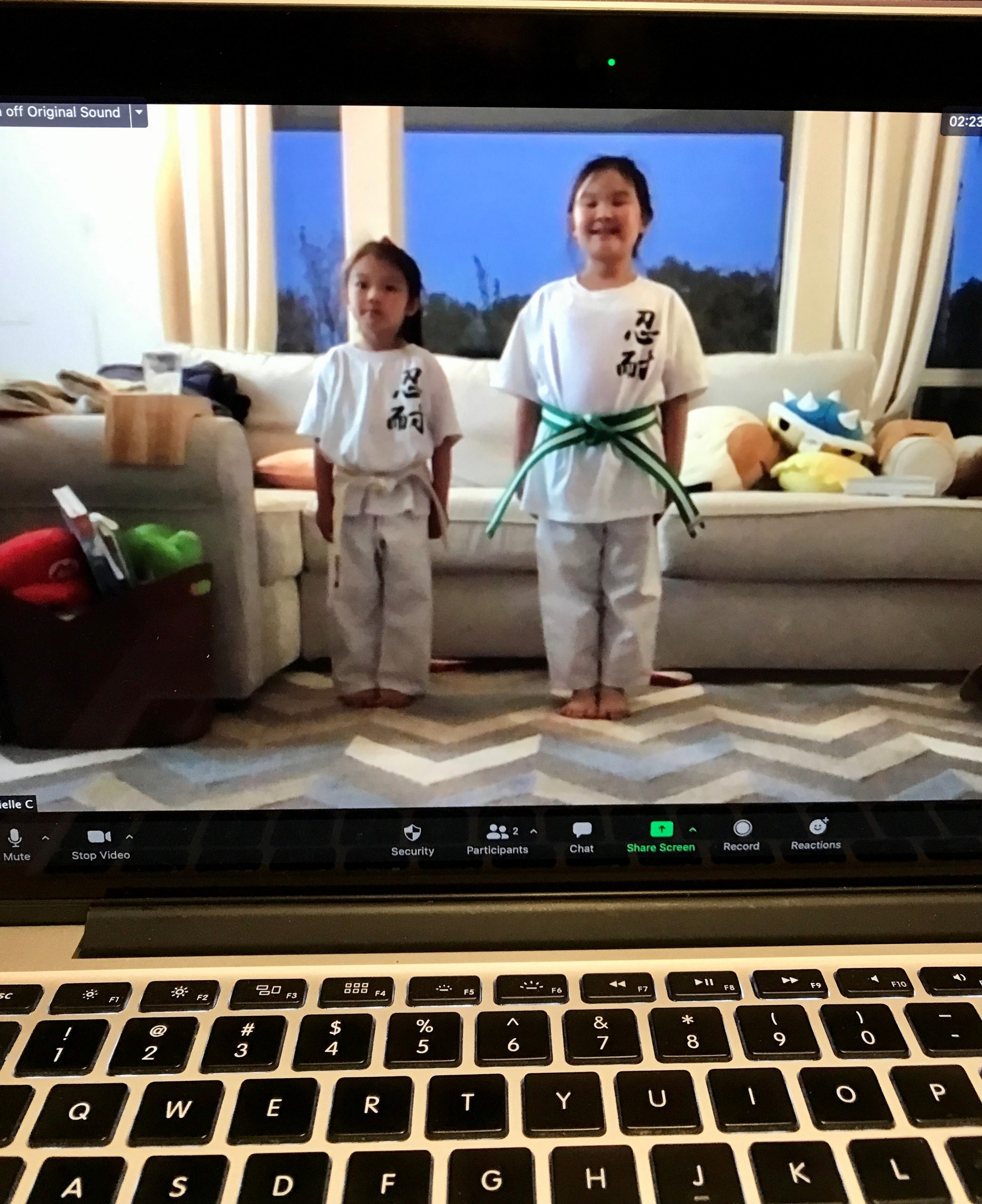 How to Help Kids Stay Active During the Pandemic
Updated on December 18th, 2020 at 01:21 pm
---
The COVID-19 era has pushed children and their families indoors. While social distancing mandates help keep families safe, children still need to stay active during the pandemic. Physical fitness continues to be a priority even as the coronavirus health crisis remains rampant.
After-school activities and recess have been replaced with more time at home. Parents are encouraged to redirect their children's energy to safe outlets. Physical activity boosts children's mental and physical health, making it essential that parents incorporate exercise into their kids' schedules.
What are recommended activity levels?
Exercise is so important to healthy development that the Centers for Disease Control (CDC) recommends specific physical activity levels for children. Both growth and development are promoted for preschool-aged children (3-5 years old) by regular physical activity throughout the day.
School-aged children (6-17 years old) are advised to engage in at least 60 minutes of moderate-to-vigorous intensity exercise daily. Aerobic exercises, like jumping rope or running, are advised three days per week. Strength-building activities, like climbing, are also recommended three days each week.
Parents should plan for 30-minute recess breaks twice each day. These are ideal times for simple and easy aerobic activities that make their hearts beat faster and their breathing quicker. Bone-strengthening exercises in addition to muscle-building ones can easily be incorporated three days a week. Check out the ideas in our 30 day challenge – it's not just for November!
What are recommended physical activities?
Moderate-intensity aerobic activities that kids will enjoy while practicing social distancing include riding a bike, brisk walking and throwing and catching a ball with a parent or sibling. Vigorous-intensity aerobic exercises for kids range from running to martial arts to vigorous dancing.
Muscle-strengthening exercises may be safely performed in the backyard of the family home. Climbing a rope or a tree are excellent ways for kids to stay active while building important muscle strength. Bone-strengthening activities include hopping, skipping, jumping and running. NinjaHopscotch on the sidewalk anyone?
Why are virtual martial arts classes ideal?
Socially distanced physical activities may be the new norm for as long as the coronavirus pandemic continues. Families and their children are hardly alone in facing this new challenge, as people across the country are in the same situation. Fortunately, there are creative ways to stay active.
Entertainment, education and fitness are rolled into one package with online martial arts classes. Kids avoid boredom and the associated frustration as they punch, kick and roll to their hearts' content. At the same time, children maintain their emotional and physical well-being.
Virtual martial arts give children the opportunity to remain intellectually challenged while promoting physical exercise. Through regular online training in karate or another martial art discipline, the restlessness and anxiety children feel as a result of quarantine are greatly reduced.
Benefits of participating in online martial arts classes include continuing a healthy habit, creating structure, maintaining discipline and following routine. Practicing the martial arts—even online—gives children the stability and structure they need to continue to thrive, even amidst the upheaval caused by COVID-19.
Master S.H. Yu Martial Arts is actively teaching online classes and lessons. Choosing any one of the available courses gives children a healthy way to express their fears, stresses and tensions. Kids are less likely to articulate their feelings, making it more necessary to provide kids with outlets for expression.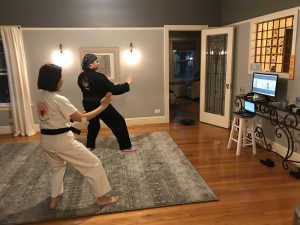 Even more beneficial to families is that practicing online martial arts can be done together. Parents and their children bond over virtual classes of kicking and punching. With martial arts being a lifelong discipline, families may continue to train together even after the coronavirus pandemic ends.
Building skill in the martial arts takes time; there is no end to improving martial arts skills. Children who start an online martial arts program during quarantine can continue to hone their skills for the rest of their lives. Families, too, can make room for long-term martial arts training.
Although the martial arts are seen as a traditional and serious discipline, students find immense fun in training. Martial arts students enjoy learning new moves and perfecting techniques. Self-esteem is an outcome of putting forth one's best and seeing the results in maintaining and building their skills.
The only drawback to online martial arts classes is that the instructor remains at a distance, preventing them from focusing too much on perfect execution, instead looking  for consistency and maintenance. While it is difficult to properly focus on Form onscreen, the students can still grow and embrace their skills and endurance. The instructor can become an anchoring presence in the student's practice to solidify the skills gained, and present new content to engage muscle memory.
Recently, some martial arts schools have begun to reopen, allowing children to receive feedback on individual form. A significant change caused by the coronavirus crisis is that class sizes are limited, and students are required to wear masks, stay far apart (at least six feet) on the mats, no contact, no sparring.
During classes, instructors work with the student on improving his or her martial arts performance while meeting individual objectives. Instructors both focus on the student's development of martial arts skills.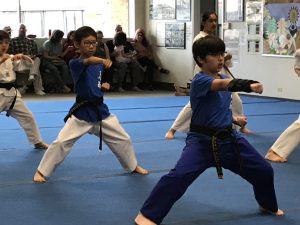 COVID-19 Update
Social distancing is important in the coronavirus era, but kids can still make the most of their increased time apart from others.
Amidst the pandemic, Master S.H. Yu Martial Arts is currently only teaching martial arts classes ONLINE to current, registered students.
However, once we determine it is safe to do so, we look forward to once again welcoming new students! Everything including new cleaning protocols, mask requirements and attendance restrictions have been put in place to keep everyone safe as soon as we reopen. But until then, we will continue to prioritize the safety of our students, staff and ourselves by staying virtual at home.
Contact Us
Give us a call at 708-383-3456 or fill out a contact form to learn more about our martial arts program in the Oak Park, River Forest, IL area and to receive updates on our reopening schedule.