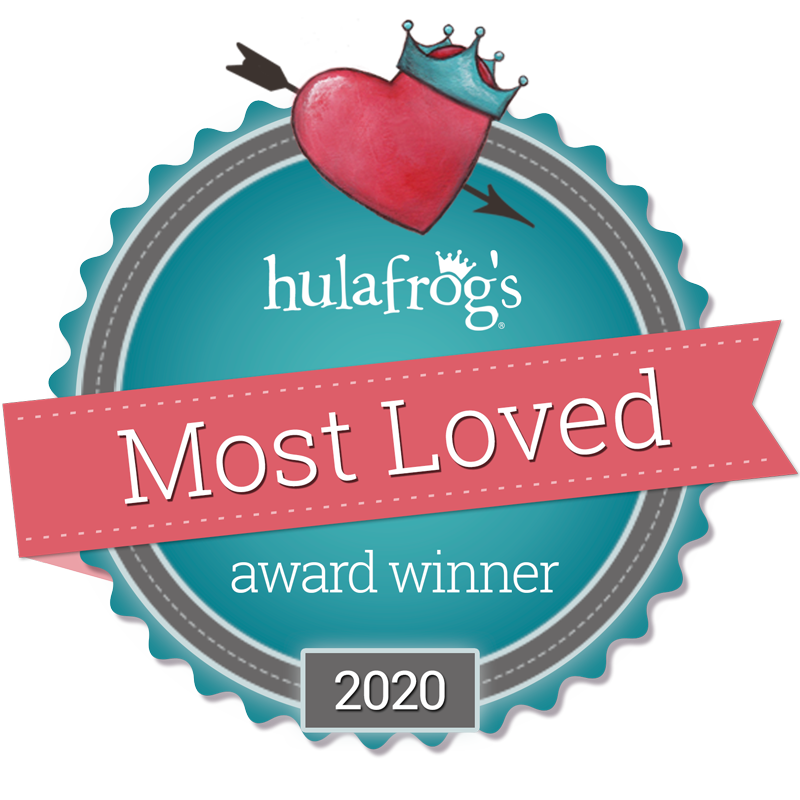 Master S.H. Yu Martial Arts Wins Most Loved Martial Arts Studio for 2020 from Hulafrog
At Master S.H Yu Martial Arts, we have always believed that the development of a child is important and that learning martial arts is a great way to help children realize their full potential.  Sr. GrandMaster Yu has spent much of his life leading children on their martial arts journey and helping them unlock skills and abilities that benefit them in all areas of life.  It is because of this that we are very happy to announce that Hulafrog has named us the Most Loved Martial Arts Studio in 2020.
About Hulafrog
Hulafrog is a nationwide media company that connects parents to activities and resources in their local areas for their children.  The founders of Hulafrog, Sherri Lombardi and Kerry Bowbliss, started Hulafrog when they recognized a need to have a directory that curated local events and activities for kids that parents can find easily in one place.  Hulafrog now services over 350 markets throughout the U.S., connecting parents and their kids to local kid-friendly activities and events.  Master S.H Yu Martial Arts is listed on Hulafrog in Oak Park, IL to increase our community involvement in the Oak Park and River Forest, IL area and inform parents of our martial arts programs for kids.
How Martial Arts Benefits Children
Studying and practicing martial arts can benefit the development of children in several ways.  At Master S.H Yu Martial Arts, we take responsibility for the healthy development of youth and personal development very seriously while also ensuring that they have fun while learning.
One of the main benefits children gain from learning martial arts is physical health and development.  Children can improve their balance and their strength through martial arts training and also learn to live a healthy lifestyle that will benefit them well into adulthood.  Learning and practicing martial arts can lower your child's risk of health issues and diseases that commonly affect children and put them on the path of a healthy lifestyle.
1. Improved mental development
The biggest benefit of studying and practicing martial arts is the affect it can have on a child's mental development.  Learning and mastering a skill in martial arts instills a sense of discipline and self-esteem that will help them in other areas of life including their schoolwork and social interactions.  Studying martial arts has also helped children with behavioral disorders become more balanced emotionally.  Martial arts students have higher self-esteem, mental acuity, and respect for themselves and others.
2. Building Character
The sense of confidence and self-discipline instilled through martial arts studies helps build character.  Children learn to set goals and work to achieve them, and they become more resilient as they work towards their goals and overcome setbacks along the way.  This ability to overcome obstacles and face adversity will help them immensely in many areas of life.  Children who practice martial arts also develop leadership skills as they learn to respect themselves and others.  It is common for children that have advanced in their practice of martial arts to help lower-level students.
Most Loved Martial Arts Studio
We are honored to be awarded a Most Loved Award from Hulafrog, especially considering their reputation when it comes to providing kid-friendly resources to parents across the U.S.  The winners of the Hulafrog Most Loved Awards are chosen by the parents who vote for their favorite businesses in each category.  We are very grateful that the parents in our area voted for us as the Most Loved Martial Arts Studio and we will continue our community involvement to provide your children with an unforgettable martial arts experience that will enrich their growth and development.  Through martial arts, we strive to encourage safety and health in the community.
Contact Us
If you are interested in enrolling your children in our martial arts classes for kids, give us a call at (708) 383-3456 to learn more.